Mummy are we poor?; Contra the herd; Don't pay twice; 7 things you can make yourself; Full disclosure on the salary front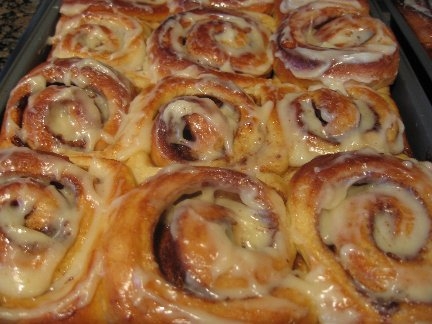 By Amanda Morrall
1) Mummy are we poor?
Wealth is relative. Most of us know that but it can still be a tough for both kids and some adults to wrap their heads around particularly when the spectrum is really broad.
My own children, after visiting a friend's house for the first time, asked me bluntly afterwards if we were poor.
I had to explain the concept of median and average wealth both domestically and internationally and assure them that actually they were lucky little toads. 
Here, New York Times writer Ron Lieber ponders how to stick handle the awkward money questions that kids throw at us.  
2) Contra the herd
Investing isn't about skill so much as behaviour, says Carl Richard, author of a  most excellent book called the Behaviour Gap. Richard, writing for the Motley Fool, outlines three key reasons to avoid following the masses when it comes to successful investment strategies.
3) Don't pay twice
One of my bug bears is extended retail warranties. I'm sure there are some cases where they pay for themselves however I have yet to hear about it.
Another reason why they might be superfluous is that some credit cards out there automatically give you that added protection. With a word of caution about doubling up on unnecessarily expenses see this video blog from USA Today.
4) Go green save green
Yesterday after shelling out $8 on two cinnamon rolls to placate crabby peckish children, I decided to put on my pinny (metaphorically anyway) and try my hand at making them. A bit time consuming but with ingredients on hand I managed to bake 15 of the darnn things and turn myself into a super hero in the eyes of my kids. Surprisingly easy too.
Here's MNN Money with 7 other things you can make instead of buying to save money and to ease your imprint on the planet.
5) Full disclosure
As a follow to #1, another question snoopy son #2 loves to ask is how much I have in the bank, how much I make for writing a book, a column, teaching yoga etc. etc.
I try to answer his question as best as I can conscious of the fact that it will end up schoolyard gossip or some horrible by-product of a Chinese whisper exponentially shrunken or grown from the original value.
Is it appropriate to discuss salary with kids friends, family or colleagues?
Mark Goodman, a Canadian lawyer and tax specialist who writes his own blog, argues it's information best kept confidential. Your thoughts?
Like what you've read? You'll enjoy the book better. Here's how to order a copy of Amanda's book Money Matters: Get your Life and $ Sorted. The book is also available in ebook format as well via Amazon and is replete with hyper links to help you get your finances in order. 
You can also follow Amanda on Twitter @amandamorrall; check out her previous Take Fives here; Find out what she's up on on her own blog here.