Why Buffett is bearish on bonds; Prepping for retirement as a solo parent; Working smarter not harder; Advice unshackled from products; Investing for the longrun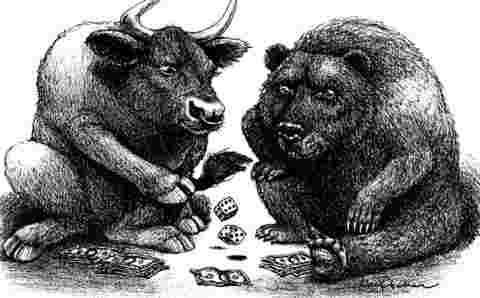 By Amanda Morrall
1) Buffett on bonds
Warren Buffett is a down right bear on bonds and he thinks individual investors ought to be as well. Why? As reported in the following AP story, Buffett is predicting a rise in interest rates will have a crushing effect on their value. He also warns of artificial highs given the Federal Reserve buying up US$85 billion a month in them. So what's the alternative? Cash and equities.
2) Retirement and solo parenting
Irregular income, 10 years from retirement and two kids in tow. What's a single parent to do? The Globe and Mail newspaper, in one of their latest Money Makeover's reviews the case of a 52-year old mum who has been recently laid off and with two kids in the nest still.
3) The ideal life
The perfect work life balance may be elusive but it certainly isn't impossible to find a situation that better reflects what you want and makes you happy(er). The biggest obstacle in the way of creating it, is the belief it's not doable. The following Guardian profile on 37-year-old Dutch entrepreneur Martin Bjergegaard offers some insights into why and how more entrepreneurs are breaking the mould. I like his parting advice at the end of this excerpt.
"Yet we are so afraid to have a failure or lose some money – and so often it keeps us away from what we really want to do. Disaster isn't as dangerous as we think it is. In many ways, we have not evolved beyond fear of being eaten by a lion!"
That fear, thinks Bjergegaard, stops us from even trying. "When there's something you want to do that you are putting off until later, because you feel that you need to do something else first – it's wrong. You have to take responsibility for now; you can't keep imagining that things will be different in the future."

Not everyone is going to run their own business, but many are self-employed, not all happily. Bjergegaard says people need to be more flexible. If working from home is sapping your energy, you should look for cheap shared space or divide your living quarters into work and not-work areas. "If it works, fine – if not, change it. Experiment. Don't live with it."
4) Fees, advice and products
This piece from the Financial Post in Canada could well be written for Kiwis. It discusses the importance of financial advice being unshackled from products from which advisors make commissions, a step undertaken by governments in Australia and the UK. What's alarming is that so many investors don't understand payment structures or how much they are paying fees. According to a Canadian Securities Administrators survey 56% of Canadians don't know how much they pay their advisor and 23% do not know how their financial advisor is being paid. I doubt it's any better among Kiwi investors.
5) A fine balance
Vanguard Investments, in this blog on its website, looks at the importance of having a balanced portfolio and keeping a long-term perspective to minimise fear based losses; for example piling into cash and missing the pick up in the market following a bust cycle. 
Like what you've read? You'll enjoy the book better. Here's how to order a copy of Amanda's book Money Matters: Get your Life and $ Sorted. The book is also available in ebook format as well via Amazon and is replete with hyper links to help you get your finances in order. 
You can also follow Amanda on Twitter @amandamorrall; check out her previous Take Fives here; Find out what she's up on on her own blog here.