David Chaston, a 64 year old, has a story for 30 year olds who really don't want to retire broke and in penury - learn how to save and invest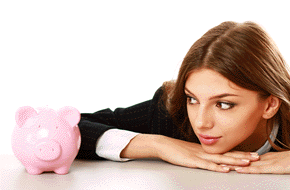 By David Chaston
What is your biggest asset?
Buying a house. Actually, buying your first house, which is usually considered the largest financial transaction of your life.
Rising house prices in some major urban centres can turn that decision into one of your best performing investments. (Although those gains are almost always the result of some pretty dodgy local authority regulation restricting housing supply, so you would be unwise to count on it.)
But this column wants you to reconsider this standard real estate industry narrative.
In a low interest rate environment you can buy a more expensive house for your fortnightly repayment. But really, you are just buying the same house but for more money.
Actually, I reckon your biggest (and best) asset is your earning capacity.
Especially when interest rates are low.
It also raises an important 'retirement income' issue.
Think of it like this:
The median income for a 30-34 year old is $52,096 per year, gross.
You can get a 4% gross interest return on a term deposit.
If that interest was worth $52,096, you would need a TD worth $1,302,400 to earn that level of income.
So your job is worth $1,302,400.
And that is probably a lot more than your house is worth, or likely to be worth in current dollar terms when you retire.
It's simple maths when interest rates are 4% - you need 25 times your required income as a capital sum.
KiwiSaver doesn't come into it when you are retired because you won't be having those deductions then. But it will definitely help you get to your target.
When you retire you will need both; a house and an income. So you don't have the option to sell the house to release the cash so you can invest, because you will still need somewhere to live.
Ah, you say. But I will get NZ Super when I retire. Correct (so long you believe John Key).
A single person living alone gets $410.32 gross per week, or $21,337 per year. That's the same as having a TD worth $533,400 at 4%.
A couple living together get $620.68 gross per week, or $32,275 per year, and the same as having $806,885 term deposit at 4%.
Therefore you will actually need the $1,302,400 less the equivalent of NZ Super (less $533,400 or less $806,885 depending on your circumstances) - that is $769,000 or $495,515 as your savings if you want to live on a similar income sourced from a term deposit.
It's a big target.
You should start now if you haven't already.
KiwiSaver can be a part of that (so long as you don't raid it to buy a house), but it is clear that it will only be a small part of that goal.
Let's progress the example on the basis that you are 30 and earning a median income of $52,096 per year gross.
You will have 35 more years of earnings ahead of you. If we assume pay rises keep you up with inflation, we will look at everything from here on out in 2013 dollars.
35 years of $52,096 per year means you will earn $1,823,360 gross from now till you retire. If you make 3% KiwiSaver contributions and your employer makes 3% (before Employer Superannuation Contribution Tax), your contributions into KiwiSaver will amount to $99,280. Even after your KiwiSaver earnings are added, it is clear that this will be far less than you require - you will be $400,000 short in today's dollars unless you do a lot more than KiwiSaver.
What are your options?
Firstly you should invest in your income, to get a better paying job. That will always be the best option but only if you don't fritter away those extra earnings. A higher paying job won't help if all you do is spend the extra earnings. But it will give you the opportunity if you take it.
Secondly, as a 30 year old, consider taking some additional risk for long term gains. Talk to an adviser about getting out of conservative or default KiwiSaver funds.
Thirdly, plan to work longer than to age 65. Your income is likely your biggest asset. Therefore you need to be doing a job you like and are good at if you want to stay employed past 65.
And don't forget you need to plan to live at least 30 years after 65. Current data shows that people dying now lived 20 years after 65, but when you get to that age it is likely average death rates will have extended out at least seven years.
In anyone's assessment, 30 years for retirement will require a long-term investment strategy. Perhaps converting your nest egg to fixed interest when you get to 65 is not a good plan. A renewed bout of inflation will quickly leave you in penury right at the time you can least do anything about it. Who knows what the economic situation will be like in 60+ years (your 35 of remaining working life plus your 30 years of 'retirement').
The one thing from all this is that it is a daunting prospect. But it won't be any less daunting if you ignore planning for it. You could win Lotto, but most people won't.
You do have a huge asset in your wages or salary ($1,823,360) so only three things will make a real difference. Work at growing those earnings, save an increasing proportion of them, and have those savings work harder by taking on some sensible risk.
Learn what you can about money and investing so that when you talk to a qualified adviser you be clearer about what you want to achieve and can judge the wisdom of what they recommend.