Banking Ombudsman says enquiries about banks up 14% in 1st nine months of year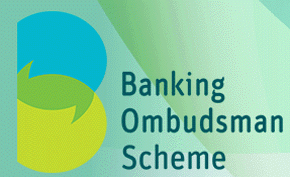 New Zealanders are complaining about their banks in increasing numbers, perhaps because they're becoming more aware that they're able to, Banking Ombudsman Deborah Battell says.
Battell says her office has handled almost a third more enquiries in the first nine months of its financial year than it expected to. And this is 300, or 14%, more enquiries than the office completed in the same period of its previous year. The Banking Ombudsman Scheme is tasked with investigating and resolving disputes between customers and their banks.
"The calendar year is nearly half-way through and we are now in the last quarter of our financial year," Battell says in her latest newsletter. "At the end of the third quarter we had already completed 2,468 cases, which is close to 600 more than we forecast for this point and just over 300 more than at the same time last year."
"Lending issues still dominate our caseload making up 40 percent of disputes," Battell adds.
From a complainant's point of view she says the number of days it takes to close disputes has dropped by seven working days over the first nine months of the year, to 73 from 80 days.
Battell told interest.co.nz that the growth was coming in what are defined as "enquiries". The number of "disputes" was unchanged at 238 between July 1 last year and April 30 this year. And the number of "complaints" rose by 2 to 234.
Disputes are the most serious of the three categories. They are complaints that have been through a bank's internal complaints process and been unable to be resolved. They go to the Banking Ombudsman for investigation or resolution. Complaints are issues raised with the Banking Ombudsman that are referred onto banks. And enquiries are where the Banking Ombudsman's office gives the enquirer some information, or asks for more information, before referring the complainant to their bank.
In terms of the growth in the number of enquiries, Battell suggests you can only speculate as to why this is happening.
"Perhaps people are a bit more aware of their right to contact us," she says.
Battell says the way Banking Ombudsman cases are classified has changed, with telephone enquiries now lumped in with written enquiries. And the next annual report will include new break downs of the way cases are classified, with the number of complaints broken down to cover products and services such as debit cards and mobile banking.
This article was first published in our email for paid subscribers. See here for more details and to subscribe.