Breathing your way through financial problems; Relationship breakdown; High cost kids and retirement drag; Game changing taxation rules on foreign supers; KiwiSaver Q&A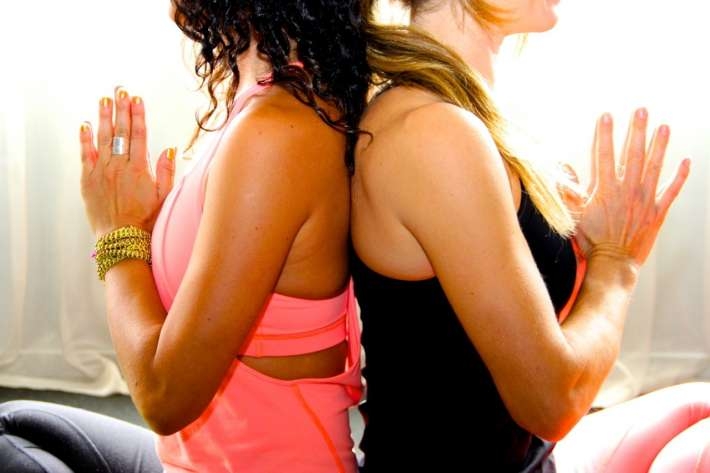 By Amanda Morrall
1) The Money Breathe
Where money meets the yoga mat, you'll find a guy named Brent Kessel, a financial advisor/yogi from the US who manages more than US$800 million.
I used to read his blogs in the Yoga Journal but Mr. Kessel's profile is gaining momentum.
So much so that he was featured recently in an article in the Wall Street Journal which explains how he has found purchase fusing the two worlds together and how yoga can aid in money manifestation and management.
HT to our in house senior analyst Craig Simpson for spotting this. BTW Craig when are you coming to my class?
Here's an interview with Brent on You Tube talking about his book "It's Not About the Money."
2) High cost kids
Are your kids killing your prospects for a comfortable retirement? According to some new research out of Australia, reported here in this blog from Vanguard, it now costs A$812,000 (approx NZ$980K) to raise two kids.
That's in a middle income family too. That's up from A$537,000 (approx NZ$650K) five years earlier.
As a single mother of two kids myself, I don't need any reminders about how costly kids can be. School fees, uniforms (torn and tattered in record time), birthday party gift, and shoes which don't actually get warn but carted around and left here and there because this is New Zealand.
Anyway, in my view, the real budget benders are a) education costs and b) recreational and sports activities.
The piece from Vanguard reinforces the importance of having a disciplined retirement savings strategy and system (both before and after kids come along) and also the importance of pre-funding your kids tertiary education by saving for it and not driving them into a pit of debt so they have no hope of ever owning their own home, without you paying for it.
Was I cruel to deny my kid an ipod? Nah! He's already commandeered my technology. He can save for his own.
3) Relationship breakdown
According to new figures from ASB, 40 per cent of marriages are likely to end in divorce. The same research suggests an increase in the break down of long-term partnerships, both marriages and de facto relationships.
Depressing to be sure but at least you can feel you're in good company if you are one of this statistics.
Without a doubt, relationship breakdown will negatively impact on your retirement wellbeing unless you are sufficiently wealthy that halving your assets won't set you back 20 years or worse.
Parting with more money to get some decent financial advice on how to rebuild your nestegg and get yourself sorted as single may be the last thing you want to do but could be the best thing for you long-term, according to this item, also from Vanguard. 
For some homegrown support on this whole issue of relationships and money, check out sorted.org.nz's relationship section here and more specifically their page on separation. 
4) Game changing rules
My most excellent tax columnist Terry Baucher has written extensively on this subject for us (you can read his most recent article here) but because the importance of this subject can't be understated for those of you with foreign investments and superannuation schemes, here's another primer from Chapman Tripp on how the rules are changing, big time.
5) KiwiSaver
Yes, I know you regulars have told me to get over KiwiSaver and write about more interesting subjects. Sorry, retirement readiness is part of the personal finance package.
Rather than read about it, how about downloading these podcasts from Radio National's website and listen to myself and Morningstar's Chris Douglas chat about the relevant issues. It's the most downloaded item from their website, or so I was told. 
Have a great day folks.
Here's how to order a copy of Amanda's book Money Matters: Get your Life and $ Sorted. The book is also available in ebook format as well via Amazon and is replete with hyper links to help you get your finances in order. Take Five is published on Mondays, Wednesdays and Fridays. You can also follow Amanda on Twitter @amandamorrall; check out her previous Take Fives here.