Review and renew; Buying insurance from the bank; Minimising bank fees on travel; June 28th and KiwiSaver; Saving on sales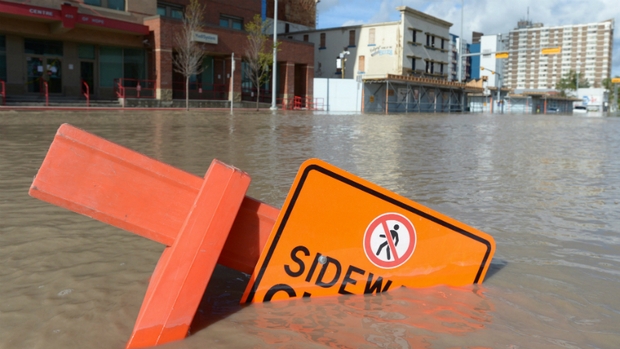 By Amanda Morrall
1) Review and renew
This weekend I watched from afar my hometown in Alberta, Canada turned into a swimming pool as it suffered  from the worst flooding in a century. I couldn't help but feel a case of deja vu times two.  
I was a reporter living and working in the rural Alberta town of Medicine Hat eons ago when it was hit by a flood of similar proportions. Low lying neighbourhoods, rich and poor were washed away.
The scale of the disaster in Calgary is much worse and as the city begins the process of drying out, you can bet insurers will be pounding the panadol as they brace for massive claims. And who can forget the aftermath (still working its way out) of our own mega natural disaster in Canterbury.
My reason for writing about the Calgary incident is more than catharsis. Disasters like this bring to surface the prickly issue of under insurance as well as the niggly ins and out of insurance contracts which we gloss over at the time of signing.  
Russell Hutchinson, writing for Good Returns, outlines for the sake of financial advisors five pieces of insurance advice for clients. You don't have to be a financial advisor to take on board these tips all of which are sound. Basics things like assuming you have an insurance plan when it fact it's expired or something strange has happened like payments aren't being processed by your bank, could leave you high and dry at claims time.
2) Buying from your bank
I also spied another piece from Hutchinson on five reasons to be cautious about insurance sold through your bank. Another excellent piece and food for financial thought. Thank you Russell.
3) Money and travel
With term three break around the corner, many are undoubtedly planning their winter escapes. The following from Christine Long with The Age offers some practical tips and suggestions about how to save on bank fees and how to avoid getting caught up in dramas involving theft and currency exchange burns. 
4) June 28th
A good reminder here for the self employed about making your KiwiSaver contributions before the end of the month to ensure you collect the $521 in member tax credits. Eloise Gibson from the New Zealand Herald lays out the details. 
5) Shopping
Having had my second coat in a year stolen this weekend, I will be forced to go shopping. Most gals would be celebrating the occasion but I'd rather be doing something else with my time i.e. yoga.  
For those of you shopaholics who actually buy for the season and renew their wardrobe on more than a five year basis, here's some fashion savings tips from the fashionistas working for The Telegraph. If anyone knows of a Website that charts on-line sale prices as they fall, please send it my way.
For your A-Z personal finance guide here's how to order a copy of Amanda's book Money Matters: Get your Life and $ Sorted. The book is also available in ebook format as well via Amazon. Take Five is published on Mondays, Wednesdays and Fridays. You can also follow Amanda on Twitter @amandamorrall; check out her previous Take Fives here.