Andrew Hooker says the way insurers are acting makes a case for new regulation to ensure they play 'fair' with their market dominance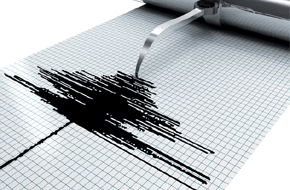 By Andrew Hooker*

Insurance is all about risk.
When someone applies to insure their house, the insurance company assesses the risk of a claim happening and the cost of such a claim and then allocates a premium.
It might sound complicated but it's actually rather simple.
That is why recent statements by the insurance industry about premium increases are difficult to understand.
Whilst it may be that the risk of damage by earthquake in Christchurch (and even maybe now Wellington) has increased over the last few years, there does not appear to be evidence that the risk of earthquake in other parts of New Zealand is any more now than before the first Christchurch Earthquake.
But there is talk of premiums doubling and massive increases around the country.
Rather than genuine premium increases to cover increased risk, what the insurance industry appears to be doing is to recover now what it should have charged years ago but didn't. 
The insurance industry blames its reinsurers, but that is just a red herring.
The reinsurers rely on the insurers to collect the premium, and the relationship between the reinsurers and the insurers should be no concern of the insurance company's customers. 
Why is it that the insurance industry seems to be able to justify price increases based on historical losses?
Would it be strange if Noel Leemings doubled the price of televisions because it needed to recoup losses made in previous years on the sale of those televisions? The public wouldn't stand for it.
But the insurance industry seems to believe it can justify enormous and potentially unaffordable increases in domestic insurance rates on the back of events that happened over two years ago. 
Surely when insuring a house, the customer should be charged a premium based on what the risk is to the insurance company on the date the insurance is taken out, not based on the fact that the insurance industry has lost its shirt in an event more than two years ago.
Which leads to another issue.
Some insurance companies have now in Wellington taken the hard line position that they will not insure new risks for the meantime.
This is causing a crisis in which people may not be able to settle recent houses purchases if they cannot obtain insurance.
In New Zealand, there is no government insurance company, and the private sector companies cannot be forced to insure anything if they do not want to. 
But insurance is not a luxury, it is a necessity of everyday life.
The insurance industry needs to understand that it has social obligations to its customers and potential customers that go much further than its need to make quick profits.
In years gone by, the government may have regulated to require the insurance industry to act more responsibility, and this has certainly happened in overseas jurisdictions such as Australia and the United States of America.
But in New Zealand, the insurance industry is left to entirely self-regulate in this area, and the result is that the consumers are left powerless largely because of knee-jerk reactions by insurance companies.
And when they can attain insurance, they are paying rates that are through the roof so the insurance companies can recoup losses from events that have nothing to do with the risk they are presently insuring.
No one wants a market that is over-regulated or dictated by the government.
But perhaps it is time that the government considered stepping in with some form of controls over this industry.
-------------------------------------------------------------
*Andrew Hooker practices as a specialist insurance lawyer in Albany on Auckland's North Shore. He is also director of Claims Information Specialists Ltd, an insurance information website.