Andrew Hooker wants law reform to eliminate special legal privilege insurers have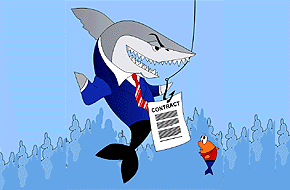 By Andrew Hooker*

Imagine this.
You are negotiating with someone to sell your car to them.
You have never met that person before. But as part of the negotiation process you have an obligation to tell them everything that you think they might want to know about yourself and the car.
You ask them what they want to know, and they tell you that you have to work that out for yourself. If due to some innocent omission, you fail to tell them something that they would have wanted to know, they can come back at you at any time in the future to undo the deal. 
Business would not work like that.
The commercial world would grind to a halt.
However, the insurance industry has lived with this privilege for centuries.
The current law is that someone to applying to insure their house, contents, car or business has to disclose to the insurance company any "material fact".
This obligation exists whether or not the insurance company asks for that information. The person applying has a legal obligation to disclose facts that may be material and must work out for himself or herself what might be material.
That seems an almost impossible situation. 
Put simply, you have to disclose to your insurance company what your insurance company thinks it wants to know, but your insurance company does not have to tell you what it wants to know. You have to work that out for yourself.
If you get it wrong, your policy can be void and you will have no insurance.
But you will not know about that until claim time when of course it is too late.
This somewhat skewed approach to contractual relations has existed for centuries, and has been used regularly by the insurance industry to avoid paying claims.
A number of years ago the Government, on recommendation from the Law Commission, put together a Bill to reform the law of insurance.
If this Bill was passed into law, the rights of an insurance company to terminate your insurance in reliance on this principle would have been severely restricted. With very limited exceptions, insurance companies would only be allowed to void a policy if an actual question was incorrectly answered. So the insurance company had to ask the questions. It could not simply rely on the applicants to read its mind as to what should be disclosed. 
This legislation stalled in Parliament, and has not yet been passed.
There is some current movement to resurrect this legislation, and it can't come too soon.
Insurance companies still rely on this unusual and arcane obligation to deny insurance claims with regularly monotony.
Another piece of legislation that is currently being considered is the Consumer Law Reform Bill. One of the interesting aspects of this legislation is a prohibition against what is known as an unfair contract term.
Where a term appears in a standard form consumer contract, it will be declared unfair if it:
· would cause a significant imbalance in the parties rights and obligations arising under the contract; and
· is not reasonably necessary in order to protect the legitimate interests of the party who would be advantaged by the term;
· would cause detriment to a party if it were applied, enforced or relied on.
Again it seems legitimate that consumers should be protected by legislation against such unfair or unreasonable terms.
Consumers are not in the same position as commercial entities, and can often be taken advantage of.
However, the proposed legislation is likely to be amended so that there would be special exclusions for insurance contracts. This will provide that a clause will not be deemed unfair if it is in a contract of insurance and fits into a number of specified categories.  These categories include a clause in an insurance contract that:
· excludes or limits the liability of the insurer to indemnify the insured on the happening of certain events or on the existence of certain circumstances;
· relates to the duty of utmost good faith that applies to the parties of a contract of insurance;
· specifies requirements for disclosure all relating to the effect of non-disclosure or misrepresentation by the insured.
The proposed legislation would already protect companies such as insurance companies because the provisions could only be deemed unfair if they met one of the three criteria set out above. 
That raises the question of course – why does the insurance industry need special treatment?
If an exclusion (for example) in an insurance policy does not cause a significant imbalance in the parties rights, is reasonably necessary to protect the insurance company, then the Act would not apply. 
The corollary of course is that an exclusion clause in an insurance policy would not be deemed unfair even if it would cause significant imbalance in the rights and obligations between the insurer and the insured and it is not reasonably necessary in order to protect the legitimate interests of the insurer.
So the insurance industry will be lawfully permitted to include in contracts of insurance clauses that are unfair, notwithstanding that the rest of the commercial world is bound by this legislation.
All this of courses raises the question.
Why do insurance companies have this privileged existence?
An insurance policy is simply a contract between two parties. The insurance companies take the premium and they pay the claim when the loss occurs.
Why is it that the insurance industry is entitled to (for example) exclude events, even where that exclusion would otherwise fall foul of the unfair contract terms that the rest of the commercial world has to live with?
-------------------------------------------------------------
*Andrew Hooker practices as a specialist insurance lawyer in Albany on Auckland's North Shore. He is also director of Claims Information Specialists Ltd, an insurance information website.