Fair Play on Fees says customers can now keep signing up for ANZ 'excessive' fees case until December 13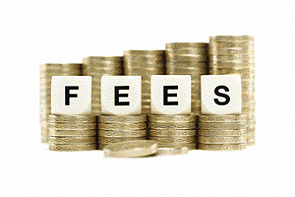 The group suing ANZ on behalf of some of the bank's customers over "exception" fees is claiming victory in an early skirmish.
Fair Play on Fees issued a statement saying an interlocutory court judgement means ANZ customers can continue signing up for the case until December 13.
The group says previously no guarantee could be given that customers who signed up after court documents were lodged in June would be able to be included in the case.
"We are very happy for those ANZ/National Bank customers who came to us wanting to join the campaign after the court documents were lodged," Fair Play on Fees lawyer Andrew Hooker said.
"We have over 1,000 clients in this situation. It is important that everyone who wants to take part in the action gets the opportunity to do so."
"We expect that there are literally tens or even hundreds of thousands of Kiwis out there who are still eligible to join this case. We will be doing what we can over the next seven weeks to ensure that as many people as possible know about their legal rights to join the case," Hooker added.
The group's case alleges the following fees charged by the bank over the last six years are unenforceable penalties which should be returned to participating customers:· Unarranged overdraft fees;· Dishonour fees;· Credit card late payment fees;· Credit card over limit fees. Fair Play on Fees stands to pocket 25% of any money it wins for bank customers.
'December was our suggestion', ANZ's Hisco says
However, ANZ CEO David Hisco told interest.co.nz the December customer sign up deadline was actually his bank's idea, with Fair Play on Fees wanting no deadline on when ANZ customers had to sign up for its case by.
"So it's interesting they're applauding our view," Hisco said. "They (Fair Play on Fees) wanted an open ended thing and we recommended it close as of December. And so the judge agreed with our case and agreed to close it as of December. So so far you could actually say they're not having an awful lot of success. But we'll continue to vigorously fight it (the case) and whatever will be will be."
Hisco acknowledged the case could rumble on for several years, and suggested the other major banks would be dragged in.
"These are exception fees so the majority of New Zealanders don't pay them," Hisco added. "There's a way around them for most people so that's why we're still confident in our case."
 In its statement Fair Play on Fees made no mention of launching a case against another bank. Including Australian law firm Slater & Gordon and litigation funder Litigation Lending Services, the group has pledged to take similar cases against ASB, BNZ, Kiwibank and Westpac.
See our story on ANZ's statement of defence in the case here and all our stories on the case here.
Hooker also said the case would proceed in its current form, despite ANZ's efforts to "break" it into six sub-groups covering the different default fees in question.
 "The Court declined its request, holding that the representative plaintiffs were sufficiently 'representative' for the matter to move forward as originally formulated."
"The reason that an unarranged overdraft fee on a deposit account is unfair is the same reason that a credit card late payment fee is unfair – these fees are set far above what it actually costs the bank to manage the default that arises. This important question that the court will rule on is very much the same question across all the different accounts and fees," said Hooker.
He said the next administrative hearing in the case is expected to take place on November 28.
Fair Play on Fees says it now has 14,700 clients signed up from ANZ/National Bank.
Fair Play on Fees says it expects a court date for trial proceedings to be set early next year.
(Update adds comments from ANZ NZ CEO David Hisco).