NZ has no option but to co-operate with the controversial US FATCA tax law, PM John Key says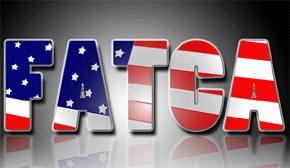 By Gareth Vaughan
Prime Minister John Key says New Zealand has no choice but to comply with a United States law aimed at combating tax avoidance by US taxpayers and citizens with foreign accounts.
The Government last November introduced enabling legislation for an inter-governmental agreement with the US on its controversial Foreign Accounts Tax Compliance Act, known as FATCA. The legislation comes in an omnibus tax bill - the Taxation (Annual Rates, Employee Allowances, and Remedial Matters) Bill. Submissions on the Bill close today, February 5.
In a regulatory impact statement the Inland Revenue Department (IRD) says because assisting the Americans to implement FATCA will require local financial institutions to collect data on customers and pass relevant information onto the IRD, this will "impair" customers' privacy rights. But IRD also says the benefits of enacting the legislation greatly outweigh the costs, even though the economic costs of not enacting the legislation can't be accurately estimated.
Key told Radio NZ there's no choice for NZ but to comply with FATCA.
"If we didn't comply then there were significant implications for New Zealand and in fact they've made everyone in the world who wants to do business with them comply under those terms," Key said.
"There's nothing unique from New Zealand. The bottom line is we're just doing what everyone else in the world is doing. If we don't want to do it then we are restricted in what we do."
According to the US Internal Revenue Service (IRS) FATCA focuses on reporting by US taxpayers about certain foreign financial accounts and offshore assets, by foreign financial institutions about financial accounts held by US taxpayers, and foreign entities in which US taxpayers hold a substantial ownership interest.
"The objective of FATCA is the reporting of foreign financial assets; withholding is the cost of not reporting," the IRS says.
The best option for banks
Under FATCA financial institutions, regardless of their location, are required to report on certain US account-holders directly to the IRS or face a withholding tax on US sourced income of 30%. Financial institutions means banks, life insurers and managed funds. In recognition that compliance with FATCA would impose a significant compliance burden on financial institutions, the US developed the option of inter-governmental agreements.
PwC has information on all the countries doing FATCA inter-governmental agreements with the US here.
Entering into an inter-governmental agreement means financial institutions don't have to carry out some of the more compliance-heavy aspects of FATCA, IRD says. In 2011 bank lobby group the NZ Bankers' Association said it could cost local banks NZ$100 million to comply with FATCA.
"Financial institutions in New Zealand see significant risk in not having domestic legislation in place," says IRD. "A working group of representatives from the financial services sector has been actively engaged and are broadly supportive of the aims of the legislation."
Cabinet has agreed to enter into an inter-governmental agreement with the US in a way that will require local financial institutions to supply the relevant information on their customers to the IRS through the IRD. This is likely to be the cheaper and easier option for NZ financial institutions because it means they don't have to directly enter into agreements with the IRS.
IRD receiving information from financial institutions and passing it onto the IRS is expected to cost NZ taxpayers between $5.667 million and $8.543 million over five years.
 Based on census data there are more than 18,000 Americans in NZ.
"For the purposes of this statement, it is worth noting that the United States is one of the very few countries that taxes individuals on a 'citizenship' basis. This means that a United States citizen remains liable to file tax returns (and pay tax if necessary) in the United States irrespective of how long they have been living abroad," IRD says.
"In practice, this may mean that a New Zealand resident that is also a United States citizen/taxpayer may be caught by FATCA reporting, even if they have been living in New Zealand for many years and maintain no links to the United States (apart from continuing to be a United States citizen). People in this position that have not consistently complied with their United States reporting and payment obligations are therefore likely to be concerned that being reported on to the IRS may potentially expose them to significant tax and penalty charges."
Other countries expected to follow
Meanwhile IRD suggests the international trend towards countering tax evasion means it's likely other countries could adopt their own versions of FATCA in the future, meaning agreements like NZ's impending inter-governmental agreement with the US become more commonplace. Here's IRD's FATCA page.
Labour Party revenue spokesman David Clark told Radio NZ it would be nice for NZ to get something in return for helping out US authorities.
"New Zealand is collecting information for the US government at a cost to New Zealand taxpayers. The bankers are going to charge the overhead for collecting the information to all of their customers then they're going to pass that information onto the IRD who is going to hand it over to the IRS," said Clark.
"We've doing the job of the American authorities at our expense and it would be nice to think that New Zealand was at least asking the US to do something for us."
IRD does note the deal the two countries are negotiating is a reciprocal agreement. This, it says, means in time IRD will also receive information from the US on NZ taxpayers with accounts in US financial institutions. But, IRD adds, any financial benefits from this arrangement can't be estimated because it doesn't know how many NZ residents have undeclared accounts in US financial institutions.
'Benefits outweigh the costs'
"The economic costs of not enacting the legislation proposed are unable to be accurately estimated," IRD says. "Similarly, any fiscal gains from the reciprocal nature of any inter-governmental agreement cannot currently be estimated because Inland Revenue is not currently aware of the number of unreported US accounts held by New Zealand tax residents."
"Nevertheless, it is concluded that the benefits of enacting this legislation greatly outweigh the costs. Without the ability to comply with FATCA (i.e. if the necessary enabling legislation is not in place), New Zealand financial institutions may be faced with a choice of not investing in the United States (either directly or indirectly), or investing in the United States and facing a 30% withholding penalty on any profits derived."
Because the legislation will require financial institutions to collect data on their customers and pass information onto IRD, it will "impair the privacy rights" of the customers concerned, IRD adds.
"There is also an argument that, because the first people likely to be impacted by the legislation are United States taxpayers, the legislation will enable discrimination against this group. To this end, the proposals have been discussed with the Office of the Privacy Commissioner and the Ministry of Justice, both of whom understand the need for legislation in this instance."
FATCA was signed into law by President Barack Obama in 2010. After delays it's now scheduled to take effect from July 1 this year. IRS Commissioner John Koskinen recently told journalists there wouldn't be any further delays.