Simon Swallow explains the Government has granted a temporary stay of execution on foreign pension transfers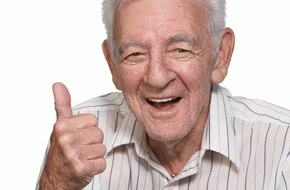 By Simon Swallow*
The NZ government has today announced an extension to the deadline of the proposed tax amnesty for the transfer of foreign pensions to New Zealand. 
Under the previous iteration of the rules the IRD had created a special amnesty that allows anyone that transfers their foreign pension to New Zealand prior to 1 April 2014 to declare only 15% of the transfer as income (which at the top tax rate is around a 5% tax on the total transfer value).
This concessionary rate compares favourably with the up to 100% declaration of the transfer value as income (and according taxation) that is proposed under the new rules from 1 April 2014.
The rule changes have led to a mass migration of UK pensions to New Zealand.
Yet many people with good intentions of moving their pensions to New Zealand have been caught by the inherent slowness of the United Kingdom pension providers, and the fact that many final salary schemes need to apply to the HMRC for what are called guaranteed minimum pension (GMP) valuations and that these valuations can take up to three months to process.
Even where the schemes were not final salary recent regulatory changes in the United Kingdom are leading to longer times in getting pension transfer forms and payments being made even out of the larger UK schemes like Aviva, Prudential, Standard Life and Zurich.
So it seemed for many that the hope of getting the transfer to New Zealand on time to take advantage of the amnesty was lost.
Enter the NZ Government who have now effectively extended the deadline of the tax amnesty by tweaking the legislation to state that anyone that has started the pension transfer process prior to 1 April 2014 will be able to apply for the 15% exemption.
This commonsense approach from the Government now allows people to see what the final form of the legislation will look like before initiating any transfer action. The legislation is expected to be finalised and passed later this week or next week.
So for the thousands of holders of public sector pensions, such as NHS, teachers pensions, armed forces or local government, there is now sufficient time to execute a pension transfer without having to stew over the slowness of the UK pension system.
You just now need to ensure that you have an accurate and verifiable trail of transfer evidence.
This is an exceptional piece of good news for UK and foreign private and public pension holders (note that this legislation does not effect state pensions).  To find out more information on how the changes might effect you go to http://qropsnz.com/nz-foreign-super-tax-changes/
-------------------------------------------------------------------------------------------------
Simon Swallow is a director of Charter Square. You can contact him here.