Most insurer-mandated Canterbury quake rebuilds are completed or underway says ICNZ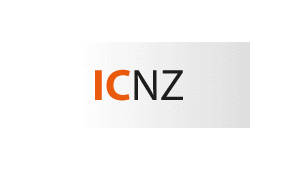 Content supplied by the Insurance Council of New Zealand
Some 18 months after the insurer-managed over cap repairs and rebuild programme could kick off in Canterbury, 86% are either settled, had repairs or rebuilds managed by insurers or are in the design/build process, according to the Insurance Council of New Zealand.
Based on a quarterly survey conducted by CERA, at the end of 2013, 1,494 insurer-managed rebuilds and major repairs had been completed and 7,625 cash settlements, says Insurance Council spokesman Samson Samasoni.
"What we're starting to see come the through the other end of the pipeline are completed insurer-managed rebuilds and repairs that began in the second half of 2012, with 725 rebuilds and 769 repairs finished by the end of 2013," says Mr Samasoni.
"These were insurer-managed rebuilds and repairs that could only have started late in 2012 because of ongoing seismic activity, the release of building guidelines and ongoing EQC apportionment work.
"Once someone choses an insurer-managed repair, it takes about five months to get through the design phase, then there is the consenting phase which is taking over two months on average and then another six months of building before a house is completed.
"By the end of 2013, some 16,900 or 86% of the 22,000 over cap residential dwelling claims had either been fully settled and there are thousands more in the pipeline to meet the end of 2016 target," he says.
About 9,100 or 42% of the total residential dwelling claims have been completed or fully settled, according to the CERA data.
"There's a further 8,468 insurer-managed major repairs or rebuilds that are either in the design-documentation stage, have builders hammering away or are in the schedule," says Mr Samasoni.
"Canterbury builders are reporting that over 6,000 residential properties were built in 2013, much of that would have been from insurance monies released through cash settlements and builders are forecasting that will increase to 7,000 this year.
"Consenting forecasts from the Christchurch City Council confirm that 2014 and 2015 will be a big year for the completion of insurer-managed residential rebuilds and repairs.
"Insurers have not changed their view that they are on track for completing the insurer-managed rebuild programme by 2016," says Mr Samasoni.
During 2013 more than $1.56 billion was paid out in settling and completing Canterbury earthquake residential claims.
"That's over $4 million a day being paid out to settle residential claims just last year, taking the total residential payments for repairs, rebuilds and cash settlements to the end of 2013 to over $3.5 billion," says Mr Samasoni.
The CERA data also indicates that there are about 2,630 dwelling claims which are still undetermined whether they are over or under cap.
"Most of these undetermined claims are likely to be the more complex multi-unit claims or in joint review," says Mr Samasoni.