Government teams with BNZ, Salvation Army and others in community finance initiative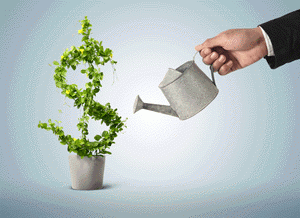 Social Development Minister Paula Bennett says a community finance partnership including $10 million from BNZ over five years will see interest free and low interest loans available to New Zealanders who need them.
Bennett has unveiled a partnership between the Government, BNZ, Good Shepherd NZ and the Salvation Army to develop what she terms a finance initiative offering people on low incomes affordable and sustainable credit.
An initial pilot will target people rather than small businesses with BNZ providing capital, the Government contributing to operating costs, and Good Shepherd NZ overseeing the initiative. The Salvation Army will manage loan applications.
"People on low incomes are vulnerable in their credit options with many tempted by easy finance. The initiative will see sustainable loans available for some people that might not otherwise be able to service a loan with high interest rates and hidden fees," Bennett said in a statement.
A spokeswoman for Bennett told interest.co.nz the Government had allocated $800,000 of taxpayers' money in total for the project over the four financial years from 2013-14 until 2016-17. This would be used by the Salvation Army, with support from Good Shepherd, to act as "the client referral agency."
"Beginning with a one-year pilot, BNZ is committing $10 million to the initiative for up to five years that provides a real alternative to loan sharks and pay day lenders. Today's announcement honours commitments made in last year's Budget to boost practical support for people on low incomes," added Bennett.
She said Good Shepherd would bring years of experience in Australian community finance programmes.
BNZ says it has appointed Frances Ronowicz, the former general manager for operations at Instant Finance, as head of community finance to lead the initiative for the bank. As well as the $10 million, BNZ says it will support community finance through a financial literacy programme.
The bank said it will be offering interest free and low interest loans to people banks don't normally lend to.
Michelle van Gaalen, BNZ's director of strategy and business performance, said the plan is to help people become self-sufficient and get away from using pay-day lenders and loan sharks.
"Traditionally, banks haven't provided loans to customers with minimal income, so those people have been using the only other option they feel they have - borrowing at extortionate rates. By committing $10 million of funding over the next five years, BNZ is taking the first step to changing this imbalance and empowering those who are vulnerable," said van Gaalen.
BNZ will call on the experience of parent National Australia Bank which has been running a community finance programme for more than 10 years, she added. Development of the pilot was in the early stages, but intended to "launch over the coming months initially in areas where the need is most acute."
Separately, Bennett announced $22 million of extra funding for budgeting services over the next four years to be included in next week's Budget.
This is the media release:
Budget 2014: $22m boost for budgeting services

Social Development Minister Paula Bennett today announced new operating funding of $22 million over four years for non-government organisations delivering community budgeting services to families.

"Budgeting services are providing critical help to thousands of Kiwis who are able to make a real difference in their lives with new money management skills," Mrs Bennett says.

"This new investment sees baseline funding rise by 61 per cent from $9 million a year to $15 million a year by 2015/16 and will ensure the services are able to keep up with demand.

"Being able to manage your money is vital to be able to improve your living standards. 

"This Government is committed to helping people to help themselves. It's far better for people to learn and develop budgeting skills and avoid being caught in a constant cycle of bills and debts.

"Budgeting services have helped to reduce repeat hardship assistance requests. The work of providers in this sector deserves our recognition and support," Mrs Bennett says.