Andrew Hooker points out how one-sided some health or life insurance policies can be on excluding pre-existing conditions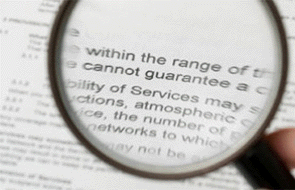 By Andrew Hooker*

Insurance is about minimising risk.
So when someone applies for medical, income protection or life insurance, the insurance company does not want to provide cover for an illness you know about.
That would be unfair to the insurance company because it would be paying for something that was a certainty rather than an unexpected event. 
That is why insurance companies exclude from most of these types of policies any pre-existing condition.
Insurance companies simply couldn't afford to provide insurance for these conditions. If they did, no one would buy insurance until they knew that they were going to need it.
Most insurance policies exclude cover for pre-existing conditions, and most responsible insurance companies carefully define pre-existing conditions to include only those conditions that the insured person knew or ought reasonably to have known he or she was suffering from. 
However, some insurers go a little further.
Under one particular policy sold by a leading insurance company in New Zealand, conditions that arise even after the policy is taken out, may not be covered. 
The following exclusion can be found in a policy underwritten by a leading New Zealand insurer. 
"No benefit is available for an [event] which has the underlying cause, is associated with, is otherwise incurred in relation to, or as a consequence of a health condition, symptom, sign or event arising prior to the date three months after the policy start date…"
Once the reader manages to negotiate around all the commas, what this clause essentially means is that you are not covered for any illness, which can in any way be connected to a health condition arising prior to a date three months after the policy starts.
So, even if you are not aware that you suffer from the condition, or indeed, there are not even any symptoms of that condition, you have no cover for it.
On a close reading of this carefully drafted clause:
(1)   If, in the first three months after you took out the policy, there were certain symptoms that, even unknown to you, were connected to a subsequent illness, there would be no cover.  Those symptoms may not be diagnosed as an illness requiring the policy to respond for months or even years later.
(2)   The careful use of the words "underlying cause" means that, even where there are no symptoms, but the illness can be traced back to a date prior to three months after you brought the policy, there will be no cover regardless of when the illness is diagnosed.  If your doctor (or in fact the insurance company's doctor) decided that the tumour had started (albeit without any symptoms) earlier than three months after you took out the policy, you will be without cover.
All of this illustrates the careful and a sceptic may say cunning way in which insurance companies limit cover.
What on earth is a "sign" or an "event" in a medical (rather than theological) sense?
And how can the customer be expected to know whether he or she has some type of illness that has not even shown symptoms yet?
By using very wide descriptions like "a health condition", "a symptom", "a sign" or "an event" the insurer covers all the bases. 
Then the insurer uses terms like "underlying cause", "is associated with", "is otherwise incurred in relation to", and "as a consequence of" the insurer makes sure that the widest possible types of events are excluded.
While we all accept that an insurance company can't be expected to pay for an illness that you knew about or ought reasonably to have known about when you took out the policy, it seems a little extreme for the insurance company to exclude illness where the underlying cause is symptomless but traceable back to a time prior to the first three months of the policy. 
With these types of clauses in insurance policies, no one actually knows whether they are properly protected.
A completely innocent and genuine customer could, months or even years after taking out a policy, be diagnosed with an illness for which the underlying cause is associated with a health condition that arose prior to a date three months after the policy was taken out.
You don't need to be a medical doctor to know that many health conditions can be traced back years before there was any symptom or any reason to suspect the presence of the health condition.
By using these carefully drafted clauses, the insurance companies are stacking the odds entirely in their favour, and providing means to escape payment for claims that most reasonable people would consider are covered.
As with many insurance related issues, the devil is in the detail, and to understand and properly interpret these carefully drafted clauses is well beyond the ability of the average lay person.
-------------------------------------------------------------
*Andrew Hooker practices as a specialist insurance lawyer in Albany on Auckland's North Shore. He is also director of Claims Information Specialists Ltd, an insurance information website.