Facebook's Neil Hiltz says the social network is growing ad revenue by helping corporates efficiently target customers and giving users what they want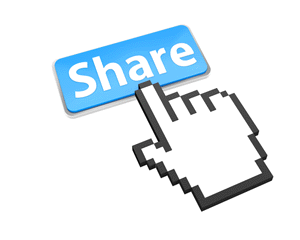 By Gareth Vaughan
Users' privacy isn't a major impediment to Facebook's drive to grow revenue by mining information posted by its 1.3 billion users to provide data to corporates such as banks to help them boost sales of products and services, or improve their image.
So says Neil Hiltz, Facebook's head of global vertical marketing for financial services, who spoke to interest.co.nz during a visit to Australia.
"I don't necessarily think it (privacy) is too much of a limiter quite honestly," Hiltz said.
"Because we believe in giving our users access and choice to what they share and how they communicate on the channel, and how that data's used in the same way that other channels do. So when you step back and you look at core market research on people, and data and privacy, there's a trade off that we all have to make as people. And as long as the value is really clear, (and) the value out ways the cost of giving up that data, (then) people are much more willing to do it because it makes their lives easier," Hiltz added.
Facebook and privacy have been back in the news this past week with the social network making changes to its privacy settings amid criticism, and with other social networks growing in popularity. See more on this here and here.
Facebook has one of the world's biggest databases, Hiltz points out. In its recent March quarter results Facebook reported 802 million daily active users, and 1.28 billion monthly active users. In New Zealand it has 2.4 million monthly actives, and 1.8 million daily actives.
"When  you look at social platforms and the big technology companies, you are looking at massive amounts of data. And what that ultimately will do is it will help us to understand consumers better. And when we understand consumers and people better, we can solve their problems more effectively and more efficiently," Hiltz said.
Fun stuff & turning Facebook into a marketing engine
Helping financial service providers sell more products and services to existing customers is where data work really begins and is "fun stuff," Hiltz said.
"We have a product called custom audiences and what it is is a secure way to do database integration between the bank and Facebook. So banks know what customer product holdings are, what credit risk profiles are etc. And we can take that data and then securely transfer that data to find people like that on Facebook. Those exact people."
"And we can basically turn Facebook into a marketing engine the same way that we've done already with email, with direct mail, with outbound telemarketing, all of the traditional channels. We just take the strength and the capabilities that the banks have already developed and imbed them in this new channel much more efficiently," Hiltz said.
Advertising revenue, at 91%, or US$2.27 billion, was far and away the biggest contributor to Facebook's US$2.5 billion total March quarter revenue. Facebook won't break out the contribution to this from financial services, but Hiltz describes the industry as "one of our key verticals" offering a lot of "upside potential."
"We feel like that's an opportunity we can definitely seize on because we know who people are and we know what they like, and we know what they care about. And that's something that we talk about with our advertisers and our financial services clients every single day of the week," said Hiltz.
Facebook's first quarter revenue was up 71% from US$1.46 billion in the first quarter of 2013.
Knowing who is preparing for a financial life changing event
An example of how Facebook can help banks that Hiltz (pictured) likes to cite is when customers are preparing for financial life changing events such as getting married.

"I got married a couple of years ago and my wife and I consolidated all of our finances together. I think that's a fairly typical experience for people. When you look at Facebook, and you look in developed economies where we have high penetration and utilisation, you'll find that we know about a third of the country that's getting married in the next six months."
"So those people, their financial lives are going to change,"added Hiltz. "And they're stretched for time so the opportunity for us is to reduce friction and make things easier for these people who have big needs, but don't have much time to activate on it."
"When we do that we'll actually make people happier because we're satisfying their needs. We're having the same conversation with them over social channels that we used to have in retail channels. And we can leverage technology to do that very effectively these days," Hiltz said.
Facebook last week said its "premium" video adverts will launch in a range of countries from next month including Australia. Hiltz said these commercials will be coming to New Zealand soon. The 15-second ads play automatically without sound as a user scrolls through their news feed. If a user taps the video ad, it'll show in a full-screen format with sound.
"A US insurer (Progressive Auto Insurance) was the first company to do this globally for Facebook, (so it's) definitely a product square in the sights for financial services companies," said Hiltz.
A version of this article was first published in our email for paying subscribers. See here for more details and to subscribe.