Andrew Hooker argues we should follow the Aussies and update our insurance law to reflect a better balance for the obligations of disclosure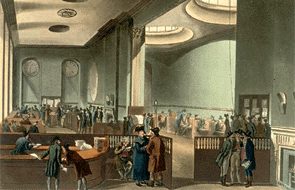 By Andrew Hooker*

At a time when New Zealand is supposed to be moving closer to Australia in its legislative and commercial environment, we are slipping further and further behind in the regulation of the conduct of insurance companies.
It is unclear why the much needed reforms to the duties of disclosure, first proposed in a Bill in 2009 have never progressed.
In New Zealand, retail consumers of insurance like house, contents, car and health/life products are still subjected to the outdated and draconian duties imposed on commercial clients since the 1700s.
Meanwhile, in countries such as Australia, the law has been reformed so that insurers must treat their domestic customers with fairness.
The main issue is the duty of disclosure. The old laws, dating back to the 1700s placed hugely onerous duties on customers to disclose anything that may be material, regardless of what the insurer actually asks for.
What this means is that Mr and Mrs consumer have to work out for themselves what they should tell the insurer, and the insurer has no duty to ask.
If they have a claim, the insurer can void the entire policy because the customer failed to tell them about something that they never asked about, and the customer had no idea would be relevant.
This absurd, outdated and one-sided approach has long been regulated in Australia
The duty of disclosure has been restricted and governed by legislation to prevent such injustice.
In New Zealand, more than five years ago, the lawmakers started the process of changing the law so that the duty of disclosure was very much limited unless the insurer actually asked questions. However, the legislation has stalled, and has never been passed into law.
Maybe it is just not as interesting to politicians as debating anonymous donations to political parties.
Or perhaps the insurance companies have better funded lobbyists than the consumers.
But there are thousands of Kiwis whose lives are being affected while the insurance industry operates with impunity in an environment more suited to commercial insurance in the 1700's than 21st century personal insurance.
Effectively the insurance company gets to decide (after the claim has happened) what you should have told them (before you even took out the policy). 
Some might say that this is a bit one sided. Certainly those responsible for regulating the conduct of insurance companies in Australia believe so, and now their law is being changed again.
In Australia new changes are being made so that customers who buy motor vehicle insurance, home building and home contents insurance, sickness and accident insurance, consumer credit insurance and travel insurance only have to provide information that the customer knows and that a reasonable person in the circumstances would include in their answer.
Rather than the insurance company deciding what has to be disclosed, the customers need only disclose something that they could reasonably be expected to know would be relevant.
The practical result is that the onus is passed back to the insurance company to be up front with the customer.  No more "you have to work out what we want to know and we won't tell you until it is too late".
Sadly New Zealand still lives in the 1700's when it comes to these duties and there is no sign of things changing any time soon. Insurance companies continue to operate in a privileged and archaic position.
-------------------------------------------------------------
*Andrew Hooker practices as a specialist insurance lawyer in Albany on Auckland's North Shore. He is also director of Claims Information Specialists Ltd, an insurance information website.