Andrew Hooker wonders if, when an insurance company loses a test case, it has a responsibility to make good those who believed them before the case was decided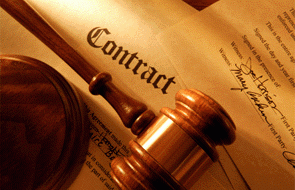 By Andrew Hooker*

Shortly after the wave of earthquake related insurance litigation began, a high profile law firm that specialised in representing insurance companies claimed "first blood" to the insurance industry when a decision came out of the Courts supporting the insurance industry's interpretation of policies.
At the time, this appeared to be a somewhat cynical and inappropriate way to describe the grief being suffered by many insureds as a result of debacles over their insurance claims.
Since then, the High Court, Court of Appeal and Supreme Court have issued many judgments supporting arguments by insureds as to how insurance policies should be interpreted.
It is not about spilling blood as was suggested by the insurance industry lawyers.
It is about getting the correct interpretation of policies with the assistance of the Courts. 
Of course, however, in the more than four years since the first major earthquake, many thousands of insureds have, in reliance on what the insurance company has told them they are entitled to, settled their claims.
Based on the significant number of judgments that have come out over the last 12 months or so, it appears that many of these people many have settled their claims based upon an analysis of their rights under the policy that was incorrect.
Those who, for various reasons, have waited to see how the cases panned out may find themselves in a much stronger position.
One example is the recent decision of the Court of Appeal in the Avonside Holdings v Southern Response case.
Many insureds settled their claims for damage to their houses on a cash basis, often because they could not rebuild. Particularly in the case of red zone houses, the insureds were not able to rebuild given the zoning of their land.  So they settled on what it would have cost to rebuild if they had done so.
That was referred to by the Courts as a "notional rebuild" or "notional repair".
Previous judgments including the High Court in the Avonside case had ruled that certain costs that would be incurred if the insured actually rebuild could not be recovered for a notional rebuild.  One of these was the usual allowance for certain professional fees and a contingency allowance.
When a quantity surveyor or estimator prepares a costing to rebuild a house, that quantity surveyor or estimator will include a percentage contingency to take account of increases in costs, and will also include engineers, architects and other costs that are part of the cost of rebuilding.
The High Court in the Avonside case ruled that some of these costs were not recoverable because they would never actually be incurred in a notional rebuild or repair.
The Court of Appeal disagreed.  Justice Clifford said:
"A reasonable estimate for professional fees and contingencies prepared on the basis that the properly is actually being rebuilt on the site should be included."
So even in a notional rebuild, the contingency and other costs should be included when calculating when the insured is entitled to receive from the insurance company. 
This makes sense. It is a simple question of interpreting a contract.
If the insurance policy defines the insured's entitlement as, for example, the cost of rebuilding, then it is irrelevant for the purposes of applying the policy whether the insured actually rebuilds.  That is simply a formula for calculating the insured's entitlement.
Insurance companies prepare and sell policy wordings, and they must deliver on those policy wordings when the claims start coming. 
But what about the hundreds and possibly thousands of people who have already settled their claims because their insurance company told them they were not entitled to contingency or other costs?
Surely, now that the insurance companies know they are wrong, they should go back and pay all of these customers what they failed to pay them previously.
Not to do so would be an unjustified windfall for the insurance industry whose customers relied on their advice (or that of the insurance assessors working for them) as to what they were entitled to. 
This again, raises the question discussed in a previous article about the need for professional representation for insureds.
In many countries including the United States of America, insureds are commonly represented by professionals called Public Assessors. These are organisations whose job it is to negotiate on behalf of the insured, so that the playing field is a little more level when the insured has to deal with the insurance company or its assessors.
In New Zealand, insureds are simply expected to take the word of the insurance company or insurance assessor as to what they are entitled to, and there is no developed and readily available service in which insureds can be properly represented.
Where the insurance company works in such a situation, surely it must take responsibility when it wrongfully misrepresents what its clients are entitled to.
Before the deluge of "swings and roundabouts" arguments is released, it must be remembered that this is not a level playing field.
Insureds rely on insurance companies or their assessors to tell them what they are entitled to under their policy.
Unlike other countries, they do not have a specialist assessor representing their interests, and so the insurance company is in a much more powerful position.
The big question therefore is whether the insurance companies will now step up and pay the correct amount to their clients, or whether further litigation will be necessary to level the playing field.
-------------------------------------------------------------
*Andrew Hooker practices as a specialist insurance lawyer in Albany on Auckland's North Shore. He is also director of Claims Information Specialists Ltd, an insurance information website.