IRD finds $3.73 of tax fraud for every dollar it spends looking for it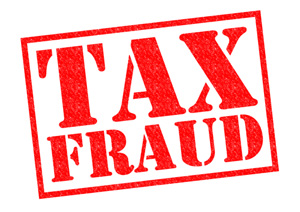 Inland Revenue identified $10.4 million of tax fraud in the year to June, more than double the $4.5 million of tax fraud it identified in the previous 12 months.
Revenue Minister Todd McClay said IRD identified $3.73 of tax fraud for every $1 it spent investigating tax evasion.
"We have long signalled that we will not tolerate people trying to rip off the system," he said.
"We have invested heavily in finding evasion and it is paying off."
Most discrepancies related to Working for Families tax credits or personal tax summaries and involved improper use of documentation or obtaining financial gain the taxpayer was not entitled to.
"We trust taxpayers to do the right thing and the majority do, but those out to defraud the system should know there is a very high probability of being caught," McClay said.
IRD had developed new analytical processes to screen and identify potentially fraudulent claims for review before they are released, as well as reviewing claims from previous years.
It incorporated sophisticated technology and could detect suspicious activity ranging from small scams to complex and organised criminal activities.
"People who deliberately cheat the system are deliberately cheating every New Zealand taxpayer," McClay  said.
"Taxes are paid to fund health, education and other essentials of a good society. Every dollar we recover means more that can be invested in them."