Elizabeth Kerr gets down and dirty by talking property investment and your money machine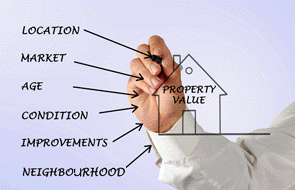 By Elizabeth Kerr

This week l want to write about property investment from the lens of your money machine for those who are either thinking about property investment to fund their early retirement/money goals; or are wondering if they have brought the right investment property already.
These days everyone has an "expert" opinion on property, and none more so then after the summer holidays which traditionally brings a deluge of property paparazzi and get rich quick stories to get your juices flowing.
However owning one's own home does not make one an expert at property investment ownership.
Similarly, buying just any old house does not necessarily guarantee you a golden egg for your future.
The message de jour is that property is a safe bet regardless of what you buy, but this is not entirely true and the best way to ensure your real estate investment is a personal success is to view it through the lens of your personal money machine.
Why else would you buy a property if you didn't want it to help fund your own goals?
Property can do two things. It can either be a money machine or it can be used to fund a money machine; however it is not necessary to invest in property to achieve financial independence.  
Got that?
If you're not interested in real estate investment for any reason, and you have educated yourself enough to understand the impact of that decision, then of course you can achieve financial independence without it. 
With all the emphasis we put on property in NZ people still tend to look at investors who don't own any with the same disdain society still has for women who don't want children.
Positive cash flow
So having got that out of the way let me begin ...
If you purchase a property which you then rent out, and the rental income is bringing in more money than the property's expenses going out, then what is remaining is yours to keep and do with what you want. In real estate circles this is called "Positive Cash Flow" but I like to call it a Money Machine – because when a property spits cash at you each week in the guise of rental income that's exactly what it is – a money machine!
If you could further reduce the expenses on this property then you would get to keep more of the weekly rental income.
A mortgage free property that rented at $500 per week would essentially give you $400 a week (after putting aside enough for your average rates, insurances and expenses) and that is an excellent supplement to your lifestyle design, is it not? A guaranteed $20,800 per year is nothing to sneeze at. How many hours do you have to work each week to get that much lazy cash for your own lifestyle pleasure?
If this option matches your goals then you may want to find a property which has good tenant demand, collects a decent rent, and which is not going to cost you a fortune in renovations and repairs.
But a warning – just because a property is cheap to buy does not mean it will be a good "positive cash flow" asset. Cheap properties in your local badlands can attract all sorts of tenant nightmares and might be one good southerly from falling down, so it's a matter of achieving what you think is a good balance between that risk and a worthy rental return.
Please note this money is considered taxable income.
The other way property can be viewed is as a way of funding your money machine.  
For example, if you buy a property worth $465,000 today and sell it in 5 years for $600,000, then the $135,000 profit that you have made from the sale can be deposited into your money machine account, with your other savings, whereby it could be invested to collect compound interest and grow nicely until you are ready to live off the dividends.
OR, this money could be used to pay off a lump sum on your personal home mortgage, or pay off your student loan or help you throw in the day job ... the options for a big wad of cash are endless.
This money is not considered taxable income.
If this is more in line with your money machine strategy then you would want to buy a house which is tipped to be in a high growth area so you know it will eventually sell for more.
Speculation
At present everyone is touting Auckland and Christchurch being great places for this strategy to work because of the lack of supply and high demand; however property speculation is exactly that, speculation.
While you can research the minutiae out of a house with some great tools and trending reports to support your purchase, in the end no one can tell you with any certainty that you will make money on it, or that an enormous geyser won't open up in your back yard. It is up to you to understand the risks of this type of purchase and be okay with them before you sign anything.
Properties tipped to increase in value are usually in high demand therefore commanding a premium purchase price, and they generally don't receive enough rent to cover the expenses, so you will likely have to come up with the extra money from your personal income.
If you are already stretched in meeting your personal expenses week to week, or your job is on shaky ground, then clearly this option isn't the best way forward for you.
If you can afford to top up the mortgage repayments and expenses then you had better be sure that the increase in the property value is more than you are sinking into it from your personal income – otherwise this investment is not making you any money at all.
It is important to think of real estate investment in light of your money machine goals and you need to be very clear about which strategy is best for your individual circumstances. For example: If you're keen on travelling the world then you might want a money machine property, aka positive cash flow property, to take the pressure off not having a steady job or income.
If you're starring down the barrel of retirement in 4 years, and you haven't got enough money set aside to fund this lifestyle then you might prefer a 'gain maker' which will, once sold at a profit, be added to your savings and increase the amount of money you have for retirement.
There are at least a dozen ways to manufacture each of the above investment scenarios but that's not the point of today's column.
This week I welcome comments below but please remember the target audience today are those who are
a) thinking of using property to help them with their early retirement/ wealth making goals or
b) wondering if they have brought the right property to begin with.
If you want to shoot the breeze about anything that I have written to date, or you have some questions about your own lifestyle design and money machine goals then pop me and email at Elizabeth.Kerr@interest.co.nz.   As they say the only dumb questions are the ones you never ask ... so go on ... I know you want to!!  *wink*.