Elizabeth Kerr shares a reader's question about their Auckland investment property and details her response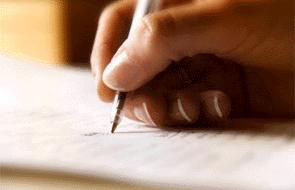 By Elizabeth Kerr

I love getting questions from readers about lifestyle design and the money machine so this week I'm going to share one with you all.
"Hi Elizabeth,
Our goal is to have a money machine which will deliver us from the shackles of working until a ripe old age.
We're mid 30s and about to have our first baby in August forcing us down to one income.
We don't know whether we should sell our Auckland investment property now and live mortgage free,
Or would we kick ourselves 10-15 years down the track when the house value may have doubled?
What would you do if you were us?  
Sincerely Tom and Jessica."
Their budget as follows:
| | | |
| --- | --- | --- |
| monthly | Income | Expenses |
| Lifestyle design | $ | $ |
| Tom's net income | 5,600 |   |
| Jessica's net income | 4,100 |   |
|   |   |   |
| Car - insurance/rego/repairs/service |   | 150 |
| Rates |   | 250 |
| House - insurance/contents/odd bills/gardens |   | 250 |
| Power/gas/phone/internet |   | 450 |
| Union fees |   | 55 |
| Insurance - medical/life/trauma/income protection |   | 250 |
| Spending |   | 800 |
| Food |   | 800 |
| Petrol |   | 100 |
| Mobile phone |   | 45 |
| Home mortgage (Tauranga) |   | 3,900 |
| Personal loan |   | 45 |
| Baby fund (for when a single income) |   | 1,000 |
| Emergency fund |   | - |
| KiwiSaver (Tom) |   | 100 |
| Savings account - furniture/holidays |   | 200 |
| Xmas fund |   | 85 |
| Top up for Auckland renter |   | 1,200 |
|   | --------- | ---------- |
| Total lifestyle | $9,700 | $9,700 |
|   |   |   |
| Rental property - Auckland |   |   |
| Rent | 1,900 |   |
|   |   |   |
| Mortgage - interest only |   | 2,300 |
| Rates |   | 250 |
| Expenses - savings/vacancy |   | 480 |
| House insurance |   | 90 |
|   |   |   |
| Total rental property | $1,900 | $3,120 |
Dear Tom and Jessica,
First things first ... a bit of butt covering. Please remember I'm not an authorised financial advisor therefore I urge you to seek professional advice for any changes that you might make as a result of this communication.
This message does not represent the views of interest.co.nz or their team; and I might change my mind about what I've written at any time with or without telling you.
I'm not allowed to be giving advice therefore best to think of this as a written version of my internal thoughts and nothing more. What you do with it is entirely up to you.
Now where was I ? ah yes ...
On first reading your email it seems you are asking a real estate question as opposed to a money machine question but hopefully I have answered both for you below.
You need something you can set and forget when it comes to your finances for the near term (2 -3 years); something that you can just trust in, and then focus on getting on with your everyday lives as new parents and future funders (okay future funders' sounds really dorky but just go with me ...).
Let's start ...  Man you have loads of money coming in but your budget is haemorrhaging. Go and divvy it up into non-negotiables and everything else buckets right this instant!
The Auckland property makes a monthly loss of $1,220 which you have to top up from your personal income which is not ideal at this stage in your lives – can you increase the rent at all or reduce the expenses in this space?   If not that is okay for now, no need to panic.
You have no emergency fund.
Yes you have credit cards and yes you can draw down from your overpaid mortgage (maybe – not all banks allow this without having to re-apply) but both of these options have to be paid back.
If your emergency involves a loss of income then you're screwed.
I suggest you take some time out from overpaying your mortgage to build into this fund if you need to. Might as well get it over with while you are both earning.
You need enough money in your emergency fund to cover all living expenses and mortgage repayments for at least three months plus three months top-up for your rental.
Murphy's law dictates that once you have this emergency money you will probably never need to use it and it will just be another asset in your money machine arsenal.
But not having this money is like playing with matches as a gas station.   Should Tom drop dead Jessica will need this money to look after the bills and babies until your insurance is paid out.
Right, the goal for you right now should be to fund your entire family lifestyle on your luxurious income starting right now! Iron out any kinks in your communication around spending now so that when bubba comes along you are both humming to the same tune.
You do not need $200 per week for food. Food is just to stop you BBQ'ing any low flying native birds. $100 is more than enough for two but seeing as you are used to spending much more I'm going easy on you here.   You should aim for $120-$150.
Please cut down your 'spending' account by at least 70%. If you need to spend that much each month then either your budget is broken somewhere or you are buying stuff you really don't need.
$1,020 for xmas presents each year is excessive by my measure. Do you have 34 family members you have to buy for?   Halve it!!
I see you have $7,244 saved for bubba already. Babies don't cost that much and contrary to everything you are told you hardly need anything at all.
As long as they have a safe place to sleep everything else is a bonus.
Don't be suckered into designer prams, designer cloth nappies kits (they don't always work), change tables, nappy bags or baby baths. Also, don't start thinking that just because you are having more kids that you need to buy the best. The big heavy expensive pram that needs a degree to use and an SUV to cart around will be cast aside as soon as bubba can sit in a light and cheap umbrella stroller.
I know they trick you into thinking you can convert the pram for two children, and that you will be jogging around the block with your celebrity pre-baby body by 6 weeks but none of that is useful.
You can have a very generous $1,000 for buying baby stuff to set up your home and see you through the rest of your pregnancy. And just in case keep an additional $500 aside for any extra support you might need such as breastfeeding support or physio in the weeks following. Don't feel hard done by – many people do it all on much less with no lasting effects on their children.
This leftover $5,744 is deposited into a new income called Future Funding.  All of Jessica's money between now and when the baby is born is deposited into this account.
This money is then used to meet the shortfall on for the Auckland property for the time that Jessica is not working. By the time she finishes work you will have $32,800 (plus $5,744) plus any maternity leave pay which takes care of your emergency fund as well.
Booyah – you can afford to keep the Auckland property!!!
Now in answer to your question about kicking yourself later if you sell the house now, history shows that in 10-15 you most probably will – but that is not the game for you right now.
Right now you need to ask yourself ... do you think the house will increase by more than $14,640 in value each year that you are topping it up?   If the answer is 'yes' then I'd keep it. If it's a 'no' then you're essentially pissing money down the drain for now so I'd sell it and invest the top-up money elsewhere.
As much as I harp on about preparing a money machine I understand there are seasons in life, so rather than you trying to live on one income, keep up with your investment mortgage and siphon off enough for a money machine at the same time; just stick to the first two goals for now.
When Jessica returns back to work continue in the same vein of living off your income alone and all that new income from her can be deposited into your Future Funding account to be used as money machine arsenal and to knock over your home mortgage and student loans. After 3 -4 years of this I think you would be very impressed with how far you've progressed.
Ten years after that and I'd be thinking about how you want to spend all that free time you both could have.
There is an immense freedom to being able to live off one income.
As a team you are well on track to achieve an early retirement via a well designed lifestyle.
Warm regards,
Elizabeth Kerr