Quotable Value says average home values rose 11.6% in Auckland over last 12 months, but only up 0.8% in Wellington and 3.4% in Christchurch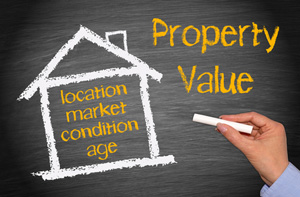 The average value of homes throughout the country increased by 5.7% in the year to January, while in Auckland the average value was up by 11.6%, Quotable Value says.
Much of that increase occurred at the end of last year, with the national average dwelling value rising 2% in the three months from November last year to January this year, while in Auckland they rose 5.1% over the same period.
"The nationwide increase in values is mainly being driven by Auckland which has seen a continued acceleration in values," QV national spokesperson Andrea Rush said.
"However, the other main cities and many provincial centres are now also showing more moderate increases in value as well.
"Following a big month of sales in December, there remains a shortage of properties listed for sale and this is continuing to put pressure on values and also on buyers, particularly in Auckland and Hamilton where many who are keen to buy cannot find a suitable property.
"Interest rates have come down again and there have been suggestions a possible lowering of the Official Cash Rate this year could make borrowing even more affordable.
"However for first home buyers, the requirement for a 20% deposit due to the LVR restrictions is still too great a hurdle for many," Rush said.
In Auckland, the biggest annual increase in housing values was in the southern suburbs of the former Auckland City boundaries, which increased in value by  14.1% in the 12 months to January, and rose 7.9% in the three months to January.
That was followed by Auckland east, where values were up 13.6% for the year and north west Manukau up 13.4%.
On the North Shore average values were up by between 9.9% and 12.5% for the year and in Waitakere they were up 11.3% for the year.
The lowest rate of growth was in Rodney where average values rose 7.8% in the 12 months to January.
Around the other main centres, average values were up 3.5% for the year in Hamilton, 0.8% in Wellington, 3.4% in Christchurch and 1.4% in Dunedin.
QV valuer Daryl Taggart said sales volumes in Christchurch had increased markedly and there was a good number of homes listed for sale in the city.
""The extra supply of new homes coming on to the market coupled with a higher number of homes seeing earthquake damage repairs completed, is now impacting on the upward pressure on values as demand balances with supply," he said.
"The result is we are no longer seeing home values increasing at the same rate they were 12 to 18 months ago."
---------------------------------------------------------------------------------------------------------------------------------------

Our free Property email newsletter brings you all the stories about residential and commercial property and the forces that move these huge markets. Sign up here.
To subscribe to our Property newsletter, enter your email address here. It's free.
----------------------------------------------------------------------------------------------------------------------------------------