A total of 540 student loans worth a record $17.7m written off due to bankruptcy in one year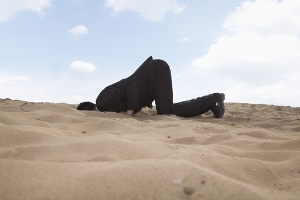 Forget the Greek bailout. We have a bailout of our own to contend with.
New Zealand taxpayers have taken a record hit over the past year paying for people defaulting on their student loans due to bankruptcy.
A total of 540 student loans, worth $17.7 million, were written off due to bankruptcy in the year to June 28.
Inland Revenue Department (IRD) figures show the value of these loans jumped from $15 million in 2013/14, $9 million in 2012/13 and just $2.8 million in 1999/2000.
The closest this figure has come to where it is now, was when it reached $16 million in 2007/8 – the time of the Global Financial Crisis as National came into government.
The average amount of student debt defaulted on due to bankruptcy over the past year was $32,778, while the median amount was $19,596, indicating there were quite a few sizeable loans in the mix.
While the value of loans written off has increased, the number of people defaulting on their loans has gone down from 685 in 2013/14.
The IRD's explanation
The IRD puts the growth in value down to the fact more student loans are being taken out. The total value of outstanding student debt at the end of May was $14.8 billion; compared to $14.2 billion at around the same time last year, $9.6 billion in 2008 and $715 million in 2000.
The IRD says the amount of debt written off due to bankruptcy has also increased because "there is increased focus and awareness about the need for people to repay their student loans".
In recent years it has cracked down on borrowers, by increasing the repayment rate, and reducing the maximum length of repayment holidays borrowers can take when they travel overseas, from three years to one year.  
It's also working with the Australian government to enter an information sharing agreement that will make it easier for the IRD to follow up on people living across the Tasman who have loan repayment obligations.
'Out of sight, out of mind' attitude among NZ expats
The director of Tax Debt Management, Imran Kamal, is particularly concerned about what he believes is a growing number of borrowers going overseas, racking up interest on their loans and losing control of their finances.
Borrowers have to pay interest on their loans if they leave the country for more than six months.
 "When most borrowers are finally in a position to start making payments on their loans, they can be so inflated that they can't comprehend the repayment obligations or the total amount of debt facing them in comparison to the amount of their original loans", he says.
The IRD says of those who defaulted on their loans due to bankruptcy over the past year, 390 live in New Zealand, 62 in Australia, 18 in Asia, 18 in other locations, and 52 in "unknown" places.
The IRD says, "The 'unknown' category is mainly New Zealand addresses but the borrowers are recorded as being overseas-based. Be aware that there are New Zealand borrowers with overseas addresses and vice versa."
Kamal maintains the rigidity of the loan repayment system, which doesn't take borrowers' financial positions or individual cases into consideration, exacerbates the problem.
He points out, "The IRD will only alter a repayment obligation for a maximum of one year, and interest and penalties continue to accumulate in this time".
Otherwise, he admits some people see "simply" declaring bankruptcy as an easy answer to wiping their debt, especially if they have no intention of returning to New Zealand in the foreseeable future.
Kamal says while the impact of declaring bankruptcy in New Zealand affects your credit rating, ability to be self-employed and to travel overseas, these restrictions don't apply when you're living outside of New Zealand.
"As the ex-pats are no longer based in New Zealand, there is no real impact on their lives in their new countries", he says.
"There is also less of a stigma around declaring bankruptcy amongst Generation Y, due to the changing global financial climate and changing demographic of students, availability of higher education and ability to travel."
Call for IRD to be more flexible
Kamal believes people have a moral and social obligation to pay their student debt, however if they are in serious hardship there should be provisions in place to ease the pressure.
He says one of his clients recently declared bankruptcy, as they were sick with no chance of recovery, and the IRD would only give them a year off making repayments.
"With this kind of stringency, IRD will unfortunately find itself with many more bankrupts on its hands and less in the coffers", he says.
"I would like to see more flexibility around repayment options, discounts or partial write-offs of penalties and interest when lump sum amounts are offered.
"It is one of the few areas of tax administration where there is little consideration given to the ability of the debtor to pay."
IRD: Bankruptcy a last resort
The IRD says, "We endeavour to make it as easy as possible for a student to pay back their loan and are happy to help them with a variety of options.
"If a borrower is suffering hardship they may also phone us to discuss their repayment options, as many do, as it may be possible to reduce their repayment obligation for the year.
"If borrowers intentionally refuse to repay their loan, they are doing a disservice to the vast majority of those who do the right thing and pay back their loans.  
"Bankruptcy and its continued effects on the borrower need to be thought about and consequently seen as a last resort."
It also points out that not everyone with student debt, who declares bankruptcy, is driven to do so primarily by their student debt.
"Bankruptcy may be the result of actions taken by the individual or by creditors other than Inland Revenue. It is likely that most people in this situation also owe other creditors and their student loan is not necessarily the main driver for bankruptcy."