ANZ NZ launches HCE driven mobile wallet touted as first mobile payment app built by a bank in NZ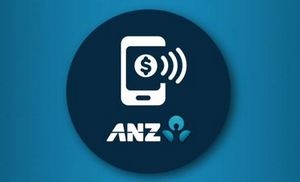 ANZ New Zealand's mobile wallet will be available to about 90,000 customers from Tuesday from within the bank's mobile banking application, goMoney.
The launch of ANZ's goMoney wallet, using Host Card Emulation (HCE) technology, comes more than eight months after the collaborative Semble mobile wallet launched, which is available to ASB and BNZ customers. 
Like Semble, ANZ's goMoney wallet is available to Android (but not iPhone) smartphone users. But unlike Semble, it's initially only available to customers with Visa credit and/or debit cards, but not to those with MasterCard cards. Payments are made in the same way as customers use a contactless card (via contactless payments terminals) with a PIN just needed for transactions worth more than $80.
Fred Ohlsson, ANZ's managing director of retail and business banking, noted the goMoney wallet was the first mobile payment app built by a bank in New Zealand and the first HCE mobile payment product in NZ. HCE technology stores and transmits payment card information in the cloud.
Westpac NZ CEO David McLean recently told interest.co.nz his bank was likely to launch its mobile wallet, also using HCE technology, sometime next year. For the time being the project was "simmering away slowly," McLean said.
The Semble partnership also includes Spark, Vodafone and 2degrees. The Semble app works via a SIM card. ANZ however is emphasizing the importance of making it easy for customers to get started with their wallet given it doesn't require them to download a different app given it operates from within their goMoney app that's used by nearly 600,000 customers.
Liz Maguire, ANZ's head of digital channels and transformation, said a survey completed by about 50,000 of the bank's customers this year showed their number one request was to have a mobile wallet. Maguire said ANZ hasn't ruled out potentially joining Semble at some stage in the future.