Peter Neilson leaves Financial Services Council with his CEO position disestablished; members struggle to unite as industry goes through major regulatory shake-up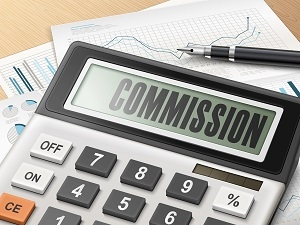 The future of the Financial Services Council (FSC) is up in the air, as its long-standing chief executive steps down further to a flurry of resignations from its members.
Peter Neilson has accepted a redundancy package from the organisation, which has disestablished its CEO position.
FSC independent chair Rob Flannagan says, "The FSC Board is reviewing how the KiwiSaver and personal risk (life, income protection and credit insurance) industries will pursue their collective interests. While this is underway the FSC will not be needing a fulltime CEO."
The move comes about three months after the likes of AIA, Partners Life, Fidelity Life and Asteron Life announced they'd resign their memberships from the Council due to being unhappy with the conclusions drawn in a $200,000 report it commissioned Melville Jessup Weaver (MJW) actuaries to do.
The report, 'Review of Retail Life Insurance Advice – An opportunity for a new beginning', controversially calls for the Government to ban some types of commissions paid to financial advisers, and cap others, as it reviews the Financial Advisers Act 2008 and Financial Service Providers Act 2008.
AIA chief executive, Natalie Cameron, in November told interest.co.nz the report was written according to the agenda of the FSC's more powerful members – the banks.
Disharmony for the last few years
Yet Neilson says the Council's issues predate the report, with Flannagan confirming there's been disharmony in the organisation for the last few years.
"In an industry that is evolving in ways in which more and more people are basically in a niche, it's becoming harder to get common ground on issues that cut across business models," Neilson says.
"The organisation since 2014 has been thinking about what it wants to do for its future, and how it finds a way of working on areas of common interest.
"That's a challenge for financial sector organisations around the world, unless they have a relatively small number of members who have a very similar business model."
Flannagan agrees it's a challenge representing organisations with different business models during a time of major regulatory change here and overseas.
Yet he says the Council's objective to protect the consumer and expand the market for the industry, remains the same.  
He understands the organisation's external appearance may not look that good at the moment, but says it's important it doesn't waste members' money.
Flannagan says, "We part on good terms with Peter who has provided significant leadership in the past five years as the organisation has changed direction to advocate policies that would build and protect wealth for New Zealanders.
"The FSC Board thanks Peter for his leadership in challenging times. Board members would welcome his future involvement in the industry as an employee, consultant or Board member."
Neilson says he hasn't confirmed what his next step will be.