NZ's 'Trowbridge Report' sets out case for more consumer-centric approach in life insurance sector with crackdown on commissions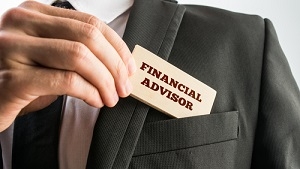 By Jenée Tibshraeny
There are fears New Zealand will be left in the dark ages if it doesn't take a more consumer-centric approach, and regulate the way life insurers pay the brokers and advisers who sell their products. 
Actuaries from Melville Jessup Weaver (MJW) are controversially calling for the Government to ban some types of commissions paid to advisers, and cap others, in an independent report they were commissioned to do by the Financial Services Council (FSC).
The report writers, David Chamberlain and Mark Weaver, also want to see the 'Registered Financial Adviser' (RFA) accreditation done away with, the Financial Markets Authority (FMA) start regulating insurers, and KiwiSaver enable members to use the scheme to pay for their life insurance premiums.
The report, 'Review of Retail Life Insurance Advice – An opportunity for a new beginning', is aimed at lobbying the Government as it reviews the Financial Advisers Act 2008 and Financial Service Providers Act 2008.
Having received 166 submissions on its Issues Paper, the Ministry of Business, Innovation and Employment (MBIE) is expected to release an Options Paper on its review within the next week.
Chamberlain says the tide's turned and there's an international movement towards increasing regulation to protect the consumers of financial services.
The UK has banned some commissions, the Netherlands has done away with all commissions on the sale of life insurance products and South Africa is introducing different remuneration schemes.
Chamberlain also notes, "Australia's going down this route. It's no coincidence we've ended up at a fairly similar position, because that's the global trend."
He says it was logical for John Trowbridge, the actuary who famously advised the Australian Government on the review of its legislation in March, to peer review the MJW report.
These are some of the recommendations MJW has made to address the following problems it has identified:
Problem #1: Financial advisers have a bad reputation.
Solution #1: Bring clarity to the definition of an 'independent' financial adviser by simplifying the accreditation regime.
This entails doing away with RFAs, requiring them to either up their qualifications to become Authorised Financial Advisers (AFAs), or work under the supervision of a Qualified Financial Entity (QFE) like a bank.
MJW recommends the disclosure obligations of QFE representatives are beefed up, so clients understand their role is to assess their needs and if appropriate sell them products, not give them advice.
Currently, RFAs are subject to very limited disclosure requirements and consumers often don't know the difference between AFAs and RFAs.
Chatswood Consulting confirms there are around 4,105 RFAs and 760 AFAs who sell life and health insurance.
Problem #2: Commissions present an inherent conflict of interest, preventing advisers' from being completely objective.
High upfront commissions (ie 200% of a customer's annual premium of $1,500) encourage "churn" – the process of advisers encouraging clients to switch policies every few years. This is exacerbated by the fact renewal commissions are low, further incentivising advisers to get their clients to policy hop.
MJW notes the level of replacement business written by banks is in the order of 10%, which is significantly lower than the replacement business level written through financial advisers at 40% to 50%.
Its analysis indicates inappropriate policy replacement activity adds 10% to 15% to industry costs, which in a $1 billion industry (annual life risk premiums) equates to over $100 million every year. This cost filters back down to consumers, adding to the problem of New Zealand being under-insured.
Solution #2: Cap upfront commissions, ban upfront commissions on replacement business, boost renewal commissions, and ban volume based remuneration.
This should reduce conflicts of interest, and change the culture to put the client's interests first.
MJW recognises it would be impractical for commissions to be done away with completely and replaced by fees.
Chamberlain says it's hard to measure exactly how this would change advisers' total incomes, but notes they can make up for lost upfront commissions with higher renewal payments.
Problem #3: The risk of changing insurance policies lies with the consumer, not the insurer or adviser.
Solution #3: Introduce an industry wide replacement policy process, under the FMA's supervision.
This would oblige insurers to pass back advantageous product developments more quickly, removing the need for their clients to change policies.
It would also transfer the risk of changing policies from the consumer to the insurer or adviser.
Problem #4: The life insurance industry's market conduct isn't regulated. The only type of regulation it's subject to is for solvency purposes under the Reserve Bank.
Solution #4: The life insurance industry becomes the subject of market conduct regulation under the FMA.
Problem #5: New Zealanders don't have enough life insurance.
Solution #5: Allow KiwiSaver members to use a portion of their annual contributions to pay for group life insurance cover, made available through their KiwiSaver fund. This could happen once their contribution levels have reached a sustainable level.
Industry push-back
Calls for more regulation have divided those in the insurance industry; the $200,000 MJW report prompting AIA, Asteron Life and Partners Life to resign their membership from the FSC.
AIA's chief executive, Natalie Cameron, says the report is biased, singling out financial advisers to the exclusion of "all other elements that constitute a healthy competitive market" like banks.
The FSC has responded clarifying, "Some FSC members believe there are matters covered in the report that are outside the scope as approved by the funders.
"The report's findings and recommendations are MJW's alone and are not necessarily the views of either the FSC or its members."
The Minister of Commerce and Consumer Affairs, Paul Goldsmith, has also signalled it is "highly unlikely" he'll ban or heavily restrict commissions. He'd prefer to see a better disclosure regime.