Minister Paul Goldsmith admits he doesn't like the idea of the Govt directly regulating how insurers incentivise advisers to sell their products; says he'd rather a better 'disclosure regime'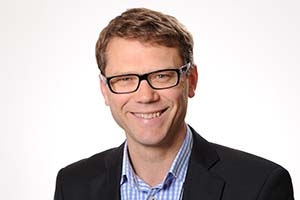 The Government has signalled it's "highly unlikely" it'll ban or heavily restrict insurers from paying commissions to brokers or advisers who sell their products.   
The Minister of Commerce and Consumer Affairs Paul Goldsmith made this suggestion to those gathered at Wednesday's Insurance Council of New Zealand Conference.
When asked whether the level of commissions in New Zealand should be regulated in line with the Trowbridge Report in Australia, he responded:
"I can't rule it out, but I think it's highly unlikely. I don't personally like the idea of Government directly regulating such things.
"The preference would be devising a disclosure regime, which is clear and simple and effective.
"There are countries around the world that ban commissions, full stop, and I think that's probably carrying it too far."
The Ministry of Business, Innovation and Employment is considering regulating the way financial advisers and brokers are paid, as a part of the review of the Financial Advisers Act 2008 and the Financial Service Providers Act 2008.
It has received 166 submissions on the Issues Paper it released on May 26 (read more about some of these here), and will release an Options Paper, with a range of potential regulatory regime changes, for public consultation later this month.
The review follows a similar regulatory shake-up across the Tasman, which the actuary, John Trowbridge, advised the Australian Government on through a report he released in March.
His recommendations provide a maximum upfront payment insurers can make to advisers, which is less than the cost of advice.
The intent is that the adviser will make up the rest from a combination of trail commissions (to a maximum of 20% of premiums) and fees for their services to their customers.
Life insurers typically pay advisers high upfront commissions when they sign clients on, while general insurers typically pay brokers for managing their clients' policies, paying them each time the policy is renewed.
The main argument against commission is that it risks distorting the advice clients are given, as they're often unaware of the perks their broker or adviser may receive for recommending different products.
For example, commissions can encourage "churn" – the process of advisers getting their clients to jump between insurers, so they can benefit from the high upfront commissions.
The main "pro commissions" argument is that the insurer picks up the cost of the advice a broker or adviser gives to a consumer.
While a number of companies have voluntarily walked away from commissions, the fear is consumers may have to make up any loss of commission payments with higher fees.
Submissions made on the FAA review show there is consensus across the insurance sector that even though there needs to be more transparency around remuneration, brokers and advisers should continue to be paid commissions. See this story for more on this.
As for the issue of brokers and advisers disclosing how they're paid, the rules differ depending on whether they're Registered or Authorised Financial Advisers. See this story for more on the differentiation.