ANZ NZ customers with Visa credit and debit cards to be offered Apple Pay, bank 'excited' but there are challenges and customer habits to overcome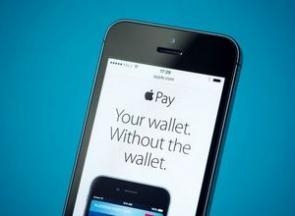 By Gareth Vaughan & Jenée Tibshraeny
Apple Pay's long awaited New Zealand launch appears imminent, with Apple saying the payment service will soon be available through ANZ-issued Visa credit and debit cards.
And not surprisingly, ANZ itself is "excited," although no launch date has been specified.
"[ANZ] customers are going to love the convenience of Apple Pay, with its easy, secure and private way to make purchases. We've seen how popular Apple Pay has been in Australia and we're excited to soon offer our ANZ New Zealand customers the same great experience," an ANZ NZ spokesman told interest.co.nz.
On its website Apple says Apple Pay will work with ANZ-issued Visa credit and debit cards.
"Soon you will be able to add your favourite store credit cards and rewards cards to [your] wallet - and use them to make purchases and redeem rewards with Apple Pay. Apple Pay will be accepted in supermarkets, restaurants, boutiques and so many places you already enjoy," Apple says.
Apple Pay's move into the New Zealand market in partnership with ANZ comes with ANZ the only major bank in Australia offering the contactless payments service to date.
The Australian Financial Review recently reported that about 250,000 ANZ Australia customers were using Apple Pay, exceeding the bank's expectations four months after the service was launched. ANZ Australia also recently extended Apple Pay to its Mastercard customers after launching with Visa debit and credit cards and ANZ American Express credit cards.
Apple unveiled Apple Pay in 2014 when its iPhone 6 and 6 Plus launched with near field communications (NFC) technology enabling contactless payments to be made at the point of sale where contactless payments terminals are available. Ever since then it has been a question of when Apple would bring Apple Pay to New Zealand, and who it might partner with.
ASB, BNZ & Westpac's parents in conflict with Apple
A way Apple makes money through Apple Pay is by taking a slice of bank's interchange fees, or the charges banks levy on merchants' sales. Australia's banks, aside from ANZ, have been unwilling to share any of this with Apple. Aside from ANZ only American Express offers Apple Pay in Australia. After a lengthy stand-off, four other Australian banks, including the parents of New Zealand's ASB, BNZ and Westpac have asked the Australian Competition and Consumer Commission (ACCC) for permission to act collectively to negotiate with Apple over access for their own digital wallet products in its phones, tablets and watches. (There's more here from the ACCC on the issue).
Here in New Zealand Semble, which offered contactless payments to ASB and BNZ customers using Android smartphones, pulled the plug in July. However, both ASB and ANZ offer their own contactless payments services to Android smartphone users. ANZ says its goMoney wallet now has 37,000 users, and this will remain an Android only offering.
Given the situation in Australia, not surprisingly none of New Zealand three other Australian owned banks appears close to partnering with Apple Pay.
"ASB remains committed to offering all our customers a full suite of mobile and online payment options so they can find the one that best fits their needs. We continue to keep a close eye on the Apple Pay platform," an ASB spokeswoman said.
"While we've held discussions with Apple, there is no ETA for Apple Pay at this point," a Westpac NZ spokeswoman said. She added that Westpac's "on track to deliver" a mobile wallet service for Android smartphone users based on host card emulation technology, with "project times being worked through."
A BNZ spokeswoman, responding to questions about Apple Pay and any BNZ Android wallet said: "We have nothing new to share at this stage but we'll keep you in the loop with news or announcements." 
Challenges & habits to overcome
Semble CEO Rob Ellis told interest.co.nz in July the challenges Semble had faced included the limited penetration of contactless payments terminals in New Zealand. He estimated about 25% to 30% of payments terminals could make contactless payments with the bulk at supermarkets, petrol stations and major retailers. In Australia about 70% of payments terminals now accept contactless payments.
Another challenge cited by Ellis is the convenience of plastic cards, and consumers' habitual use of them, including EFTPOS.
"The convenience of using a plastic card is certainly something that is a challenge for mobile payments to overcome. Because it's a habitual thing and it's an engrained habit. It's very convenient today and people are used to using plastic cards. And so I wouldn't point to EFTPOS specifically, but the use of cards generally is convenient. And the research out of the US about Apple Pay [entitled Apple Pay's tough 20 months] that was done by PYMNTS.com and InfoScout, also refers to the convenience of plastic. And perhaps there are habits that need to be changed for people to use mobile payments," Ellis said in July.
IDC New Zealand's country manager Peter Wise told interest.co.nz: "Apple Pay is going to build, but it's not going to go crazy right across New Zealand."
iPhones about 30% of the smartphone market
Of everyone in New Zealand with a mobile phone, around 82% have smartphones and 25% to 30% have Apple iPhones. IDC's mobile device analyst Chayse Gordon said New Zealand's high rate of adoption of EFTPOS could limit the uptake of Apple Pay.
"At least in the short term, there are still going to be people wanting to use EFTPOS and cash."
Yet Gordon maintains Apple Pay is a more secure payment method than using a "tap and go" contactless credit or debit card, and includes the bonus of letting you make payments though apps on your iPhone. He sees Apple Pay as the "first generation" of smart wallets, so maintained the uptake would increase as technology develops to make it easier to use and the security features are enhanced, perhaps to the point iris scanning is used.
Wise added: "The mobile wallets are going to become more sophisticated. They might have for instance coupons, or your coffee card might be on your phone in the future, so that might be a reason to make it more integrated."
Gordon believed the uptake of Apple Pay had been "good" in Australia. He expected New Zealand to follow suit, but noted there would be a delay, as New Zealand typically lags behind Australia when it comes to technology. Wise pointed out the uptake of mobile banking apps has been really good, but it depends on the "look and feel" as to whether the uptake of Apple Pay may follow a similar trajectory.
The news of Apple Pay's imminent New Zealand launch came on the same day the technology giant made a series of announcements, including unveiling its iPhone 7 and iPhone 7 Plus.