Commerce Commission flags concerns over spike in finance company complaints despite new consumer credit laws being introduced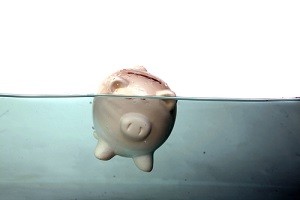 New consumer credit laws don't appear to be preventing finance companies from using questionable techniques to peddle debt.
The Commerce Commission received 40% more credit-related complaints related to finance companies in 2015 than it did the previous calendar year. The Credit Contracts and Consumer Finance Amendment Act 2014 (CCCFA) took effect in June 2015.
The law change includes an update on lender responsibility principles and changes to some of the rules around disclosure. It also gives the Commerce Commission more enforcement tools and enables tougher penalties to be dished out in court.
Yet the Commerce Commission's Consumer Issues report shows it still received 70 credit-related complaints regarding finance companies in 2015.
Finance companies were the lenders named in 43% of its credit-related complaints, despite them only comprising 3% of the credit market. A total of 24% of credit-related complaints came from mobile traders, car sales and financiers and debt collection and credit services.
"A similar pattern is noted in 2015 calendar year Insolvency and Trustee Service data, which identifies finance companies as claiming to be owed approximately $70 million. In comparison, trading banks, with 97% of the lending market, were claiming $235 million (approximately three times as much as finance companies)," the Commerce Commission says.
Around 40% of the complaints about finance companies were generated by seven lenders, including GE Finance, Harmoney, Aotea Finance, Avanti Finance and GE Credit Line.
"Approximately 70% of 2015 complaints about finance companies were generated by 30 lenders that were not present in 2014 complaints. The majority of these new lenders appear to be smaller, lower tier lenders," the Commission says.
"The main issues raised in complaints about finance companies were: fees, responsible lending provisions, disclosure and hardship."
Including other lenders, the Commission says: "Non-compliance with disclosure obligations, with 39 complaints, was the most complained about conduct. Of those complaints, initial disclosure, with 30 complaints, was the most complained about lender behaviour.
"However, initial disclosure complaints have decreased 33% from 2014. Almost all of the lenders in the 2015 complaints were not present in the 2014 complaints."
Complaints not leading to many Insurance and Financial Services Ombudsman investigations
It is worth noting the Commerce Commission's report includes all the complaints it's received, and doesn't separate out the ones it's acted on.  
The Insurance and Financial Services Ombudsman's (IFSO) 2016 annual report, released following the Commission's report, provides a bit more context around non-bank lender complaints that have actually been investigated by a third party.
It shows the Ombudsman received 245 complaint enquiries related to credit contracts, but only investigated 10. 
The Banking Ombudsman's 2015 annual report doesn't provide the same breakdowns, but shows lending-related complaints made up 33% of the complaints it received. 
Concerns voiced over lenders milking debt culture
The Commerce Commission, reporting back from annual meetings it holds with advocates who represents consumers, says: "There is near universal agreement among advocates of a debt culture in New Zealand created by easy access to credit. The use of comparatively expensive options such as payday loans and mobile traders has become a part of life for some clients of budgeting services."
"Budget advisors report that a number of clients, whose budgets are in deficit, have still been given loans which put them further into hardship.
"There is a concern that efforts made by some lenders to assess the suitability of a loan for a borrower may fall short of the Responsible Lending Code and their obligations under the principles…
"While there are reports of a noticeable improvement in some lenders' practices in response to the principles [of the CCCFA], there are also indications that some lenders' practices have remained unchanged.
"At the credit roundtables we were told about lenders providing top-up loans within months of a loan draw-down, consolidating loans and providing additional lending on the 'spare repayment capacity', and budgeting services clients having multiple simultaneous low-value loans. Some advocates noted that these practices are evident with clients whose budgets are already in deficit.
"Consumer advocates attending the credit roundtables were concerned that lenders may not be making enquiries before entering into agreements with a borrower or assisting the borrower to be reasonably aware of the full implications of entering into the agreement…
"It was reported at the credit roundtables that banks are declining hardship applications as they do not consider changing the loan repayments to a longer repay."
Furthermore, the Commerce Commission identifies unarranged bank overdrafts, which incur additional fees, as an "emerging consumer credit risk".
It also puts consumer credit risk being calculated inconsistently in different geographic locations, in this category.
Finance companies capture high numbers of low hanging fruit
The Commerce Commission's report also includes figures collected by the New Zealand Federation of Family Budgeting Services' (NZFFBS) clients.
Government departments excluded, 56% of their clients' debts (by value) were owed to 13 companies in 2015.
The table below shows the number of NZFFBS clients with debts owing to or through a range of companies, the total value of these debts and their value as a percentage of the total amount of debt.
Bank loans and credit cards accounted for 32% of NZFFBS's clients' debt (by value), mortgages 23%, finance companies 17%, and government departments 15%.
NZFFBS data also shows Poverty Bay and Hawke's Bay have about 5% of the country's population, but 10% of debt. Wellington has 7% of the population and 11% of the debt. The Far North has 4% of the population and 8% of the debt, while Manukau is on par with debt to population levels.