Elizabeth Kerr tried the sensible, frugal and weird savings tips that you sent her a year ago and owns up to how they worked out for her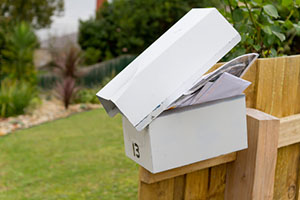 By Elizabeth Kerr

What better way to begin a New Year than by naval gazing at what I said I'd do last year.
I'm sure I wrote something to the effect of "this year there will be no major changes." And for 10 months that's exactly what happened – we bumbled along doing our thing. Saving, spending and investing accordingly…..aaannnnd then we moved to Auckland.
But before we get onto how that all came about lets review the frugal tips and tricks you had emailed me and that I promised to try for the year.
No buying new clothes – partially achieved
This was much easier to pull of than initially thought. Wellington has but one season to dress for – winter.
For 12 months I lived in a few motherhood staples supported by a woolly hat, a decent jacket and old running clothes. I managed to personally get all the way to July thanks to living near a swish 2nd hand shop and hand-me-over's from my neighbour. Subsequent purchases were made very deliberately.
Clothes did start to get a bit dull after awhile and thus this year I'm focussed more on quality items which will handle more frequent washing (which pretty much takes out 90% of most clothing retailers here). I never found myself naked so not a bad goal to have had.
It certainly got me thinking about what was necessary and what was just for frills.
No TV – partially achieved
This worked surprisingly better than I thought it would for us. The kids watched less screen time and I went back to uni. But we only lasted until Easter.
It was a cold rainy day and the kids were doing our heads in. Hubby took them to the DVD store whilst I made up some story about how Santa needed to get back to the workshop and voila – it was back in our lounge. (Ironically just in time for Game of Thrones to start).
Barter - Fail
Nope, the closest I got to this was "I'll mind your kids Tuesday if you can take mine Friday.  No TV - into jet ski - into luxury holiday home.   I kept my ear close to the ground for an opportunity but no one even mentioned it.   Has bartering died?
Better Grocery Habits - Achieved
The real money savings didn't kick in until I decided I wanted to be vegan and since I do the cooking everyone is having less meat and processed foods.
But saving money is the last reason someone would go vegan because, regardless of all the benefits it is a giant pain in the arse some of the time. 
Insurance Review - Achieved
This was done early in 2016 and we stripped off about $1200 in premiums.   A recent review upon moving to Auckland has stripped it back more and made some insurance redundant.
Hussle Hard - Fail
While I personally didn't hustle at all I loved all your side hustles in the comments section last year and am now the owner of 'Jack Feels Big' and a stunning water colour painting. There are some wonderfully talented people in the interest.co.nz community and I am so pleased you all wrote in and shared your ideas with me.
No 'Poo - epic Fail
What was I thinking?  This was an epic fail and took some time to recover from. However not to be discouraged I tried a variety of products until I settled on a shampoo soap bar from Ethique.co.nz based in Christchurch.   I think their deodorant bar is the amazing. (They are having a sale this week by the way, but you don't shop just for sales do you?)
AirBnB – Partially Achieved
Our tenant didn't move out so I never got a chance to try this BUT I did stay in an AirBnB apartment in Tokyo.  It was perfect, comfortable and saved us a small fortune compared to a hotel.
Cutting the boys hair - Failed
Did it once and it was okay.   Though I still have scissor anxiety and prefer a hairdresser to do it.   However, there are so many good resources on the net that if you're confident then you could easily pull this off without anyone knowing.
Test Drive the Retirement Budget - Achieved
We actually had a chance to do this when my husband had time off between jobs.  
It's not the same as true retirement I know … but two really big things stuck out at me during this time. 
1. With our kids being so young and still in school we have natural boundaries around how we spend our time so we're not exactly taking spontaneous holidays on a whim, and
2. Part of our plan is to sell down our assets and move them into more conservative investments.  In a growth market this is really hard to do.  "No its okay I don't want any more gains on that asset" said no one ever. 
Summary
So that was 2016 and although your tips didn't all work for me I would still say that they weren't a total waste of time, so thanks for writing in and sharing them.
2017 is all about minimalism.
Our family home now consists of 55 square metres in Auckland city and I love every inch of it and the freedom it provides.
It's hands down the most frugal decision we've ever made, and while it has come with some raised eyebrows from nearest and dearest, so far it's been a raving success.