ANZ NZ to stop charging customers for using other banks' ATMs, hints at other fee reductions to come without providing detail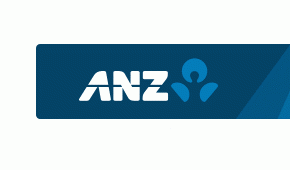 New Zealand's biggest bank is to stop charging customers for using other banks' ATMs.
The announcement from ANZ NZ comes about six months after the Australian parents of NZ's big four banks made the same move. At that time ANZ NZ maintained the cost and revenue structure of ATMs in Australia was different to NZ.
However, on Monday ANZ said it was removing the non-ANZ ATM fee it charges customers for using another bank's ATM in NZ.
"ANZ New Zealand customers don't pay any ATM fees to use an ANZ ATM, but they are charged a $1 fee for using another bank's ATM. Most other banks have a similar fee," Antonia Watson, ANZ NZ's managing director of retail and business banking, said.
"In recent times we've been getting more and more feedback from our customers that they don't think this type of fee is fair because even though they're using another bank's ATM they're still accessing their money," Watson said.
"We've decided to respond to that feedback and will absorb the cost of those transactions levied to us by other banks. Banking is a competitive business and we want to ensure customers continue to choose us because they know we're committed to doing the right thing by them."
The changes will take effect from March 26, with ANZ NZ saying they will remove fees from nearly eight million transactions a year.
ANZ NZ additionally says it'll progressively remove, reduce or simplify a series of other fees and charges throughout the year. However, the bank's press release doesn't detail which ones.
Pushed for more information, an ANZ NZ spokesman told interest.co.nz; "Along with this the ATM fee, we recently announced we would reduce application and top-up fees for ANZ personal loans, withdrawal fees for ANZ Serious Saver customers and replacement card fees for Visa Debit and Eftpos cards. There will be more to come, but I can't give details at this stage sorry."