Commerce Commission probes problems with ANZ loan calculator that undercharged interest to about 100,000 customers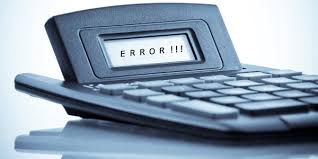 The Commerce Commission is investigating a problem with an ANZ New Zealand loan calculator that's used to calculate customer repayments and loan terms when customers ask for changes to their loans.
The consumer watchdog says the country's biggest bank reported "an issue to us relating to their loan calculator" in June 2017. 
"We have an open investigation into the matter and cannot comment further at this time," a Commerce Commission spokesman says.
ANZ says the issue has affected about 100,000 home, personal and commercial loan customers, no customers have been overcharged and it's crediting customers "close to" $10 million. 
An ANZ spokesman says the problem stems from the introduction of a loan calculator in June 2015, when the Government introduced the Responsible Lending Code.
"That loan calculator was used to calculate customer repayments and loan terms when customers asked for changes to their loans. Unfortunately, we later found there was an error in the calculator's code which meant we left out some interest customers were due to be charged after their loan was changed," the ANZ spokesman says. "We identified the problem, fixed it, informed the regulator and are putting customers right. No customers will be out of pocket."
ANZ identified the problem with the loan calculator in March 2016, the bank spokesman says, with six customers over a couple of weeks contacting the bank asking questions about why their loan repayments had unexpectedly changed following a change to ANZ's floating interest rates.
"We acted quickly when investigating the customers' queries, and implemented a correct, independently tested calculator in May 2016."
Whistle-blower brings issue to light
The issue came to light following an NBR story on Wednesday morning, which NBR says stems from contact from a whistle-blower. The ANZ spokesman says the bank wanted to make sure it understood how customers were impacted and how it would put things right, and had always planned to start sending letters to customers explaining what happened next month (June).
"The calculator didn't account for the accrued interest between the first of the month and date the loan was changed. So in most cases customers were paying slightly less interest than they should have between the date their loan was changed up to when they next changed their loan," the ANZ spokesman says.
"The error is no more than a month's interest for anyone concerned. If we'd included the interest, customer repayments would have increased by, on average, $2 a month. No customers will be disadvantaged by this issue."
He says no customers have been overcharged. If the issue wasn't rectified the ANZ spokesman says affected customers would have incurred some extra interest on the "small amounts" underpaid.
"Customers, on average, are underpaying $2 per month, so the cost incurred would be interest charges on that $2 underpaid. We think the right thing to do is credit loans, so our customers aren't disadvantaged."
The spokesman says ANZ's solution to the problem means customers will pay less than what they had agreed to under their loan agreement.
"We're putting customers back into the position they would have been if the error in the calculator hadn't happened, with ANZ wearing the cost while their loan was impacted."
"Where similar problem have happened overseas, some banks have required customers to pay back the amounts they've underpaid. We think our approach in this situation, which gives a credit to clear anything underpaid while the loan was impacted, is fairer to customers," the ANZ spokesman says.
"To work out the credit, we've worked out how customer loans were affected. We've worked out what the customer paid while their loan was impacted by the calculator problem, as well as what they would have paid, if we'd included the interest when calculating their repayments. We're giving the customer a credit for that amount of interest. We're also crediting any extra interest the customer may have been charged because they were underpaying. We think that's the right thing to do."
"When we put the credits through, customers will see their loan term reduce or their final repayment reduce. In total, we'll be crediting close to $10 million," says the ANZ spokesman.
He says ANZ needed to understand the issue properly before it could be put right.
"We took the following approach: 1. Look into the issue for the customers who contacted us. 2. Fix the calculator. 3. Understand who was impacted and how – which involved asking Deloitte to review this with us. 4. Develop a plan to put things right for any impacted customers."
"Once we had a clear picture of what had happened, how our customers were affected and how we would put it right, we contacted the Commerce Commission in June 2017. We have been openly engaging with them as we've worked through putting our customers right," the ANZ spokesman says.
In December the Commerce Commission and TSB said the bank would repay about 2800 customers it "inadvertently" overcharged an average of $170 for early termination of their fixed-term lending agreements.