How a thief was able to have a new FlexiGroup Q Mastercard issued in someone else's name after stealing their wallet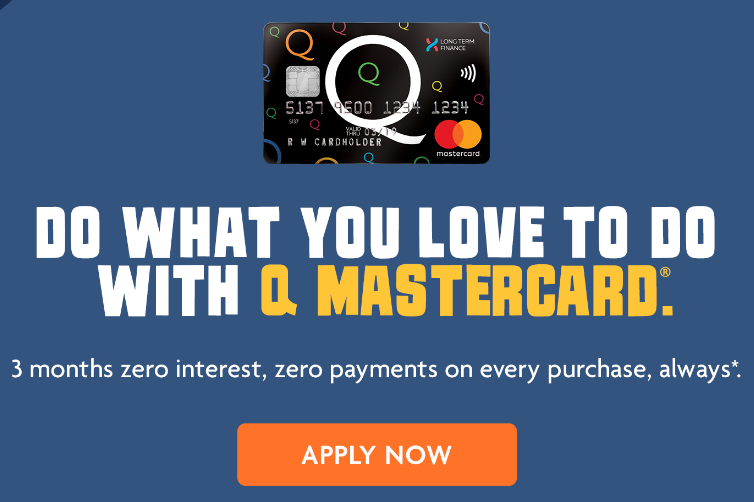 By Gareth Vaughan
If your wallet got stolen one of the first things you'd probably do would be cancel any credit cards in the wallet. One thing you may not expect is that the loss of your wallet could lead to the thief being able to obtain a new credit card in your name.
Interest.co.nz has, however, heard about exactly this happening. A victim brought to interest.co.nz's attention had his wallet stolen and subsequently discovered a fraudster had managed to get a Q Mastercard issued in his name. The case is now being investigated by the Police and it's not yet clear how many other victims there may be.
The only identification required for an online Q Mastercard application is a current New Zealand driver's licence. Q Mastercards are issued by FlexiGroup New Zealand, part of Australian financial services company FlexiGroup which acquired Fisher & Paykel Finance in 2016. Banks such as ANZ and Kiwibank require new credit card customers to take proof of their identity and address into a branch.
An associate of the victim, who drew the identity theft to interest.co.nz's attention, says it's "absolutely astonishing" that a credit card can be issued with no confirmation of identity apart from a driver's licence number.
"The trading banks require ID confirmation in person. But theoretically I could rifle through wallets, copy down the numbers of people's licences, and get as many Q Mastercards as I wish," the victim's associate says.
'This is not impossible, but it isn't common'
A FlexiGroup spokeswoman says in a situation like this, where a perpetrator obtains someone's driver's licence details, they would also need to know where the person lived and collect the mail from that address.
"This is not impossible, but it isn't common," the FlexiGroup spokeswoman says.
Having your address printed on your driver's licence is optional, meaning many of us have our addresses on our licence. The FlexiGroup spokeswoman acknowledges this but says this fraud case requires a "high level of pre-meditation" and regular checks of the mailbox at the victim's house. She says the perpetrator has been intercepted by police, and FlexiGroup customers out of money due to fraud get their money back as they're not held liable for transactions they're not aware of.
On top of a series of fees, Q Mastercard customers face a standard interest rate of 25.99% per annum, and a cash advance rate of 27.25% per annum.
Asked whether FlexiGroup has any plans to make the process of obtaining a Q Mastercard tougher, the FlexiGroup spokeswoman says the company is confident its application process supported by a fraud team is appropriate.
"In the past 12 months there were less than 0.03% successful fraudulent applications due to someone using another person's identity across our entire card portfolio," she says.
FlexiGroup is also the issuer of the Flight Centre Mastercard and Farmers Finance Card.
"The case mentioned is part of an active investigation which we are cooperating fully with the Police on. We are therefore unable to comment on the specifics of that case," the FlexiGroup spokeswoman adds.
"We can, however, share that the team at Q Mastercard take fraud very seriously. We acknowledge the impact it has on our customers, the trust they have in our products, and the way they feel about our brand. Alongside verification of ID, there are additional checks in place including validation of physical address where approved applications will have the credit card mailed to."
"FlexiGroup New Zealand understands the impact fraud can have on customers and our fraud team works hard to support customers through what can be a very stressful experience," the FlexiGroup spokesman says.
Meanwhile, the ASX-listed FlexiGroup reported June year financial results on Tuesday. For its NZ cards business active customer numbers increased 18% to 481,000, receivables grew 9% to $707 million, consumer spending rose 14% to $710 million, and cash net profit after tax rose 9% to $31.9 million.
The application criteria for a Q Mastercard is shown below.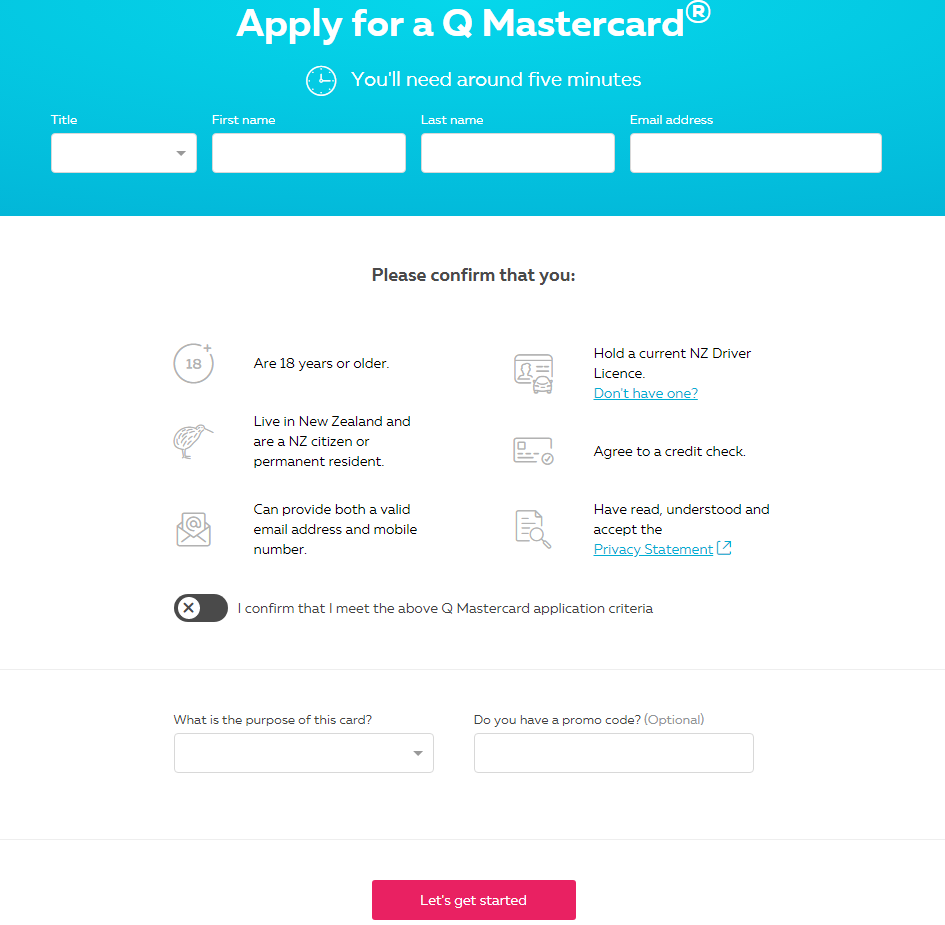 *This article was first published in our email for paying subscribers early on Wednesday morning. See here for more details and how to subscribe.