Minister of Commerce and Consumer Affairs Kris Faafoi establishing new regulatory powers targeting new credit products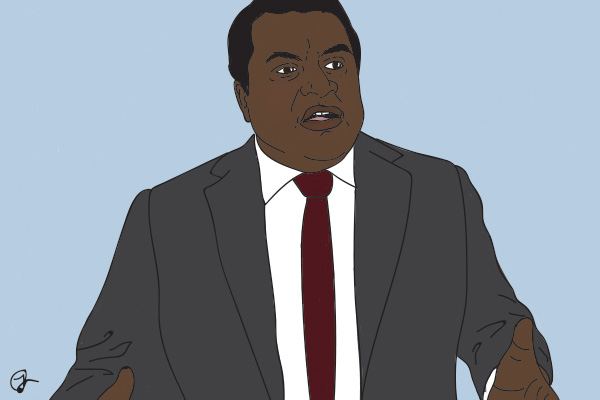 The Minister of Commerce and Consumer Affairs Kris Faafoi says he is establishing new powers allowing him to potentially regulate new credit products like buy now pay later as they come onto the market.
Companies offering consumers buy now pay later services have been growing rapidly in both Australia and New Zealand. They allow people to buy products and pay for them later in instalments. And while they don't charge interest rates, they often charge penalty fees for the likes of late payments.
Faafoi notes the Government looked into these payment methods as part of last year's review of the Credit Contracts and Consumer Finance Act (CCCFA), but the Ministry of Business, Innovation and Employment (MBIE) found no evidence as yet of serious harm.
"However, I am creating a new regulation-making power, which can bring new products such as these under the Credit Contracts and Consumer Finance Act, if needed in future," Faafoi says.
"I'm aware of new types of post-purchase payment methods such as Afterpay, where goods are received upfront and paid for in instalments without incurring interest. I would recommend to borrowers that they check the conditions of these products before using them, as default fees can be charged if they fail to pay any instalments or pay them late and these can be considerable. Any goods purchased have the usual consumer protections under the Fair Trading Act."
A Commerce Commission spokesperson says it is also aware of the growth of such buy now pay later schemes in New Zealand.
"Most of these products are not consumer credit contracts and providers are not subject to the primary consumer protection provisions of the CCCFA. There is potential for these transactions to cause consumer harm and we are aware of the report recently completed by Australian Securities and Investments Commission (ASIC)."
In November last year ASIC issued a report looking at the buy now pay later providers across the Tasman.
The review found the providers were influencing the spending habits of consumers, and in particular, younger people.The commission revealed that Australian consumers using buy now ay later services had increased five-fold from 400,000 customers in 2015-2016 to two million in 2017-2018. While the number of transactions had increased from about 50,000 in April 2016 to 1.9 million in June 2018. As of June 30 last year Australians owed A$903 million of outstanding buy now pay later debts.
In October MBIE issued its Regulatory Impact Statement alongside the Government's proposed changes to the CCCFA. It highlighted the growth of the interest free buy now pay later providers, including Afterpay, PartPay, Laybuy and OxiPay.
But MBIE said that the fledgling industry wouldn't come under the regulatory control of the government's amendments to the CCCFA.
"A number of new products have been introduced into the credit markets in recent years that have features of consumer credit contracts but fall outside the strict definition in the CCCFA," MBIE said.
"These include interest-free 'buy now pay later' products such as Afterpay, PartPay, Laybuy and Oxipay. Consumer advocates and some lenders have raised concerns about these products, although there is very limited evidence of harm from them to date. We have not considered bringing them within scope of the CCCFA at this time, however this could be reconsidered if variants of these products emerged that were shown to cause consumer harm." 
Rapid rise: Australian Securities and Investments Commission graph showing the exponential growth of buy now pay later transactions in Australia since 2016. 
*This article was first published in our email for paying subscribers early on Tuesday morning. See here for more details and how to subscribe.