Nikko NZ launches an online goals-based saving platform incorporating personal professional advice in a new digital investment tool aiming to take the mystique out of real investing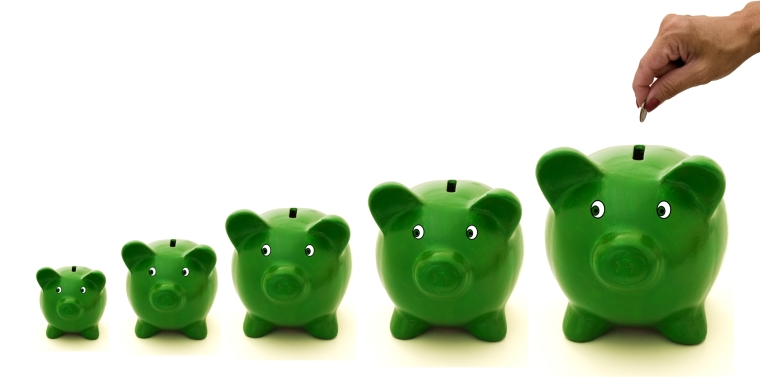 While investment products like KiwiSaver have become ubiquitous, and other financial products and opportunities get launched and seek investors attention, regulators worry about a dearth of appropriate advice. There are less than 10,000 financial advisers in New Zealand, only about 2,000 of whom are authorised financial advisers. Most seem to work for a QFE.
One way this shortfall can be addressed is by using "robo advice". This is online advice tailored to your personal circumstances.
Such algorithm advice is fairly common overseas, but relatively new to New Zealand. But such services need regulatory approval. And one of the first to get FMA approval here is being launched today (Wednesday) by fund manager Nikko Asset Management.
For Nikko, this is unique too. They are a global fund manager primarily providing services to institutional investors. Nikko AM operates in 11 countries and has more than US$200 bln under management.
Nikko has been successful in New Zealand, managing more than $5 bln for institutional investors and other fund managers. And they recently nabbed both the 2018 Morningstar and the 2018 Fundsource fund-manager-of-the-year awards.
Now in New Zealand they are also now turning to services aimed at small retail investors using automated digital advice (robo advice). This is apparently the only country where they are branching out in a retail direction.
The launch is with a product called GoalsGetter.
GoalsGetter is an easy-to-use digital investment platform that lets users set up, track and monitor their investment goals. Users can set multiple goals, view long-term projections based on different contributions and timeframes, and choose between many Nikko AM NZ Funds. For those who need more assistance choosing a fund, the platform can also recommend funds that are most suitable.
But the underlying fund management is still done by human managers in Auckland; it is only the advice platform around those funds that is automated.
The GoalsGetter tool doesn't ask you for personally identifying information for much of the useful goal setting, risk profile identification and income basics. You can learn a lot even to this stage. But when you come to invest, clearly you need to supply further personally identifiable information. At this point you can save goals so you can come back to them later. And you can push ahead to transact. After the first time, which collects and verifies your identity, all subsequent interactions are as easy you would expect from an online app.
Easy is one thing, but kudos to these developers; the Nikko process has some grunty substance behind it. If you make choices Nikko (as a top fund manager) thinks are unwise, it will warn you and suggest a better way. And the tool won't let you make inconsistent decisions, prompting you to deal with any inconsistency. And behind it is all the regulatory requirements from the FMA ensuring you see and deal with your obligations to look at key things, like Product Disclosure Statements
In the end, robo advice is really just an integrated calculator that takes your wishes into account, and tries to prevent you making dodgy choices. Yes, it is Nikko giving the 'advice" (that is, setting the parameters) and they have an interest in this market.
But in the end, most people don't want or need to know all the technical background drivers (just as you don't need to know exactly how your mobile phone or smart TV works), but you probably do want to be pointed in the right direction by someone who does know. Robo advice services are all online and can be accessed at any time. And you can compare the features and results of a number of them (just like a mobile phone choice).
So far there are few other robo-advice platforms to compare the Nikko one with. Being the early one from a major, it will no doubt set the benchmark.
It might be even better if the robo advice pointed to a wider range of funds than just Nikko's own set. But it is Nikko's initiative, and they do have cred in the New Zealand market place. And you use it knowing its DNA. Even when it recommends Nikko funds in a risk profile, any user can choose to check the alternative options from other fund managers. The Nikko tool is free and it doesn't preclude that option.
Setting up and tracking goals is an essential first step to building the financial resources to achieve them, whether they are for going of a fancy holiday, buying a car or a house, or the big one, ensuring you have enough for a [long] enjoyable retirement.
In all cases, you should seek professional advice.