FinCap says government should be taking a tougher stance against loan sharks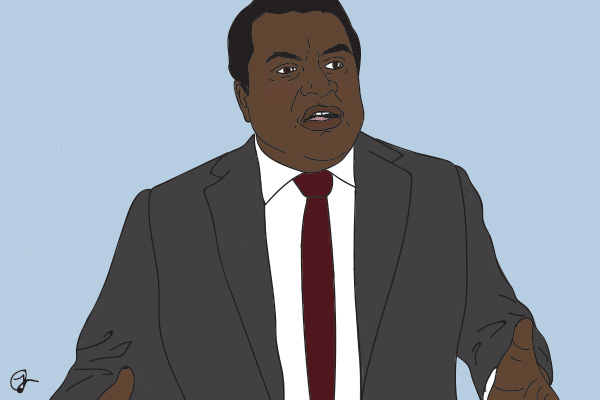 FinCap, which supports budgeting and financial capability services, says the Government's proposed law changes targeting loan sharks and predatory lending don't go far enough and are too complex.
The Credit Contracts and Consumer Finance Amendment Bill is scheduled to have its first reading in Parliament this week. Faafoi announced in October changes to the Credit Contracts and Consumer Finance Act (CCCFA) which he said were designed to crack down on predatory lending practices. It followed a review of the consumer credit laws by the Ministry of Business, Innovation and Employment (MBIE).  
The proposed changes include the introduction of limits on the amount of interest and fees that can be charged on high-cost loans to prevent people from accumulating large debts, as well as tougher penalties for those who break the law, including irresponsible lending.
But FinCap chief executive Tim Barnett says it doesn't hit loan sharks hard enough. The organisation is the umbrella body for New Zealand's budgeting and financial capability services.
"We work closely with 200 budgeting services in New Zealand, with international consumer credit experts, and with experts in New Zealand's consumer credit law," Barnett says. "None of them believe the government's new law will seriously curtail predatory lending.
"As it stands, the new law is overly complex and full of loopholes and the strong expert consensus is that an interest rate cap is a bottom line to make this legislation work."
Barnett says he has no problem in principle with changing the Credit Contracts and Consumer Finance Act.
"Fundamentally we're not saying the amendments are a bad thing to be doing, but they aren't going far enough. The law has to be clear for consumers so they know when they've entered into agreement, what's reasonable and what's not and when the law has been breached."
Barnett says the changes also still allow people to take out multiple loans from the different lenders.
He says the law reforms need to be easy to understand and be designed to motivate people to complain if they think they've been wronged.
"There's a lot of people who aren't financially literate or don't know what they are getting into, so they end up resorting to services like ours."
But he says FinCap plans to make its concerns heard and will make a submission on the proposed law changes in due course.
Last month Faafoi defended the Government's planned amendments.
Faafoi said he looked at the feasibility of having a maximum interest rate and fees that could be charged per annum by lenders in interest and fees as suggested by FinCap and Community Law Canterbury.
But international experience suggests it would be counter-productive and instead having a maximum total amount that can be charged in interest and fees on a single loan is more practical.
Under the government's proposal there would be a limit on the total interest and fees on the amount borrowed of 100%. This would mean if someone borrows $500 they won't have to pay back any more than $1,000 over the lifetime of the loan.
"I believe this is the most effective way to stop those who would prey on vulnerable borrowers."
This will only apply to "high-cost lenders" with the aim being to prevent unmanageable debt and financial hardship from accumulating large debts from a small loan.