Commerce and Consumer Affairs Minister Kris Faafoi sticks to position that cap on total interest and fees will be most effective way to combat 'unscrupulous' lenders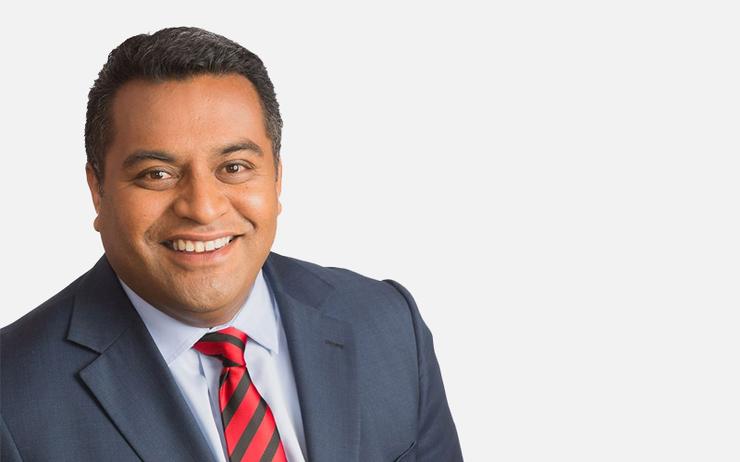 Commerce and Consumer Affairs Minister Kris Faafoi says the Government's still plans to cap the total amount of interest and fees that can be charged on loans at 100%.
That's despite recent criticism from FinCap and Community Law Canterbury calling for a maximum interest rate that can be charged per annum by lenders. FinCap is an umbrella organisation for a number of financial capability and budget advisory groups from around the country. Community Law Canterbury is a non-profit organisation which provides free legal advice to people facing barriers in accessing justice. 
Faafoi announced in October changes to the Credit Contracts and Consumer Finance Act (CCCFA) which he said were designed to crack down on predatory lending practices. It followed a review of the consumer credit laws by the Ministry of Business, Innovation and Employment (MBIE).  
The proposed changes include the introduction of limits on the amount of interest and fees that can be charged on high-cost loans to prevent people from accumulating large debts, as well as tougher penalties for those who break the law, including irresponsible lending.
And Faafoi remains committed to the proposed legislative changes he's planning to introduce to Parliament next month.
"The Government has announced a cap on total interest and fees of 100% of the amount borrowed. This means that, for example, if someone borrows $500 they won't have to pay back more than $1,000 over the lifetime of the loan. I believe this is the most effective way to stop those who would prey on vulnerable borrowers."
This will only apply to "high-cost lenders" with the aim being to prevent unmanageable debt and financial hardship from accumulating large debts from a small loan.
Faafoi says he looked at the feasibility of having a maximum interest rate and fees that could be charged per annum by lenders in interest and fees as suggested by FinCap and Community Law Canterbury.
But he says international experience suggests it would be counter-productive and instead having a maximum total amount that can be charged in interest and fees on a single loan is more practical.
"My position has remained consistent that we will not sit by as people get dragged into debt spirals, where a small loan grows into large debt, due to accumulating interest and fees," Faafoi says.
"I believe the cap on total interest and fees will be most effective in combating the unscrupulous lenders. I think when you're making any change it's important to consider the whole effect. International experience shows that moving towards an interest rate cap would make things worse for people – I cannot in all conscience advocate for measures that could do that.
"We know from the experience in the UK and Australia that interest rate caps can move people towards high-cost lenders charging this maximum interest rate and to bigger loans. This can have a higher cost of credit as well as trapping people into bigger loans for longer periods."
It follows the release late last month of survey results looking at credit and high-cost debt by FinCap and Community Law Canterbury. The survey was carried out between December 10 and December 26 last year.
In the survey report they call for the introduction of a per annum maximum interest rate and tougher measures to fight the spread of non-bank and high cost lending.
"There needs to be limits on total interest that can be charged on borrowing. There should also be a maximum interest rate [that can be charged] per annum."
They say the Government isn't going far enough with its proposed amendments, even though the actual legislation hasn't even been introduced to Parliament.
"The CCCFA is still not reaching far enough into NZ's lending culture to protect the most vulnerable members of society. Need a lower interest option and limit access to clients of how many loans they can have at a time. There should be much stricter controls on loan sharks offering high-interest loans and a cap on interest rates. Finance companies should be audited rigorously and frequently. They should be made to conform to the ethical requirements laid down by the ministry which should have greater powers to hold companies to account. Consumer credit should be based on your ability to comfortably repay the loan. If the loan is going to affect your core necessities in life, impact on the care and nurturing of your children, than the loan should not be offered."
Faafoi says despite the criticism he welcomes the debate.
"We may disagree on the best measures to take but I will work with anyone who has the aim of helping families avoid crippling debt. On the weight of evidence and in particular learning from where interest rate caps have been tried overseas, I firmly believe the better solution is to cap total interest and fees paid. The measures we have proposed are the best option to stop the unscrupulous lenders," he says.
"We must be careful our good intent, in practice doesn't force vulnerable families into larger debt and cause more harm. That is why our focus is on ensuring the spiral of debt is addressed via a cap on interest rates and fees."
The release of the Salvation Army's annual State of the Nation report last month highlighted the growing effects of fringe and non-bank lending.
The paper's author, Salvation Army social policy analyst Alan Johnson, says the data it collected shows the industry is continuing to grow.
"Over the most recent year of available data (to 30 September 2018) consumer lending by non-bank lending institutions grew by almost 10% in inflation-adjusted terms to $4.54 billion. Over the past five years, this type of lending has expanded almost 39% in inflation-adjusted terms and by almost $1.5 billion in nominal terms."
Johnson says the Salvation Army decided to broaden the focus of this year's report to include debt and fringe lending under the social hazards section, which also includes alcohol consumption, drug taking and gambling.