Commerce Commission's court case against payday lender Ferratum scheduled for next year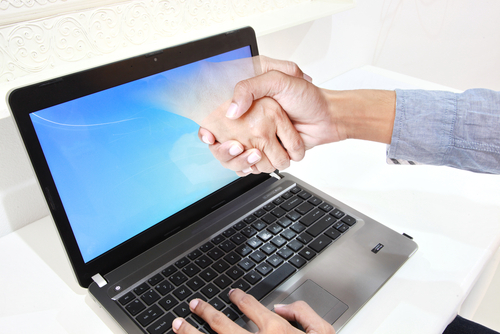 A backlog of cases in the Auckland High Court means the next hearing in the Commerce Commission's legal action against online payday lender Ferratum New Zealand won't be held until June next year.
The Commission announced it was taking legal action against the company last year over alleged breaches of its responsibilities as a lender. But a backlog of cases in the Auckland High Court means the next hearing has been delayed until June 15, 2020.
"We expect that the pre-trial processes will take a while and we are also at the mercy of the court's availability for a three week hearing," a spokesperson for the Commerce Commission says.
The Commission alleges that Ferratum failed to make reasonable enquiries about the borrowers' requirements and objectives, failed to exercise reasonable care in advertising loans and failed to assist borrowers to reach informed decisions as to whether or not they should enter into loans. It also alleges that this conduct, together with interest rates in excess of 183%, is oppressive.
Ferratum hasn't responded to requests for comment. According to Ferratum's website customers can apply for a loan online of between $100 and $1000 with very fast approval times and repayment terms of up to 45 days. It states:
"Borrow up to $1000 at just the click of a mouse. Select the amount you'd like to borrow and let's go. Grab life by the horns and complete an application online in just minutes, 24/7. You can get a decision on your cash loan in minutes and, once approved, you will get your money the same day!"
But a click of the mouse on the Terms and Conditions included on the company's site shows if you miss a payment you will be hit with a default fee ranging from $20-$70 and a default interest rate on the credit of 182.5%.
It says Ferratum Group has been in New Zealand since 2005 and operates in 25 countries and is headquartered in Helsinki, Finland.
Payday loans typically charge higher interest rates for short-term immediate credit based on a borrower's income and credit profile. These loans are also called cash advance loans.
In a www.interest.co.nz article on payday lenders in April a spokesperson for the Commerce Commission said it continues to see too many lenders failing to comply with responsible lending practices, which puts many borrowers at risk of hardship.
"The Commission is concerned about all irresponsible lending behaviour, including by payday lenders. We currently have other significant investigations under way relating to high cost short term lenders (which includes 'payday lenders') including for breaches of the lender responsibility principles. The Commission is also currently highly engaged with the Government's Credit Contracts and Consumer Finance Act reforms, as many of the reforms are directed at limiting unscrupulous lending behaviour."
It says it's important for all consumers to know what to look for when getting a loan. The Commission says people need to know what it is going to cost them, if they can afford it, what repayments they will need to make and what are the interest rates or fees they will you have to pay.
They will also need to know what will happen if they miss a repayment or if they can't pay the loan back and how long it will take them to pay off the loan.