Auction numbers remain low, but there was an overall sales rate of 46% at the latest auctions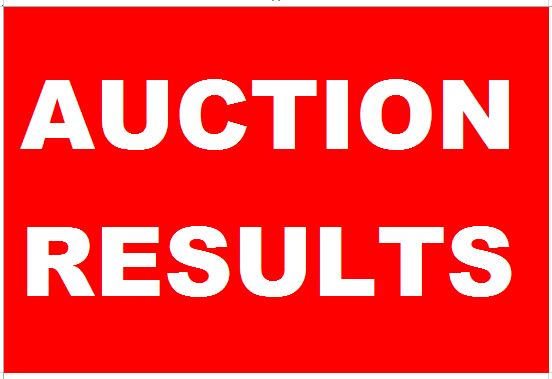 Auction activity continues to bounce along the bottom as a chilly winter wind blows across the market.
Interest.co.nz monitored 153 residential auction sales in the week from July 17-23, compared to 166 in the week from June 10-16 and 137 in the week of June 3-9.
However while the number of properties going to auction remains weak, the sales rate was relatively firmer compared to the previous few weeks. 
In the Auckland market, where auction activity is greatest, 44% of the properties marketed for auction were sold, while in the rest of the country excluding Auckland the sales rate was 51%.
Where the selling prices of properties that sold could be matched with their rating valuations (RVs), 57% sold for more than their RVs, 39% sold for less and 4% sold for the same as their RVs.
In the Auckland market 46% sold for more than their RVs, 51% sold for less and 3% sold for the same as their RVs.
There has also been a reduction in the number of properties withdrawn from sale or had their auction dates postponed during the marketing process. Of all the auctions monitored by interest.co.nz during the week, only one was withdrawn from sale and none had its auction postponed.
The latest numbers suggest that while auction activity remains subdued, vendors may be adjusting their price expectations to more realistic levels and agencies are more likely to only be bringing to auction those properties that have at least a reasonable chance of selling on the day, otherwise the exercise could be a waste of time.
Details of the individual properties offered at the auctions monitored by interest.co.nz are available on our Residential Auction Results page.
The comment stream on this story is now closed.
You can receive all of our property articles automatically by subscribing to our free email Property Newsletter. This will deliver all of our property-related articles, including auction results and interest rate updates, directly to your in-box 3-5 times a week. We don't share your details with third parties and you can unsubscribe at any time. To subscribe just click on this link, scroll down to "Property email newsletter" and enter your email address.