Residential construction shows no sign of slowing down as new consents hit a forty five year high, pushed up by a strong rise in consents for townhouses in Auckland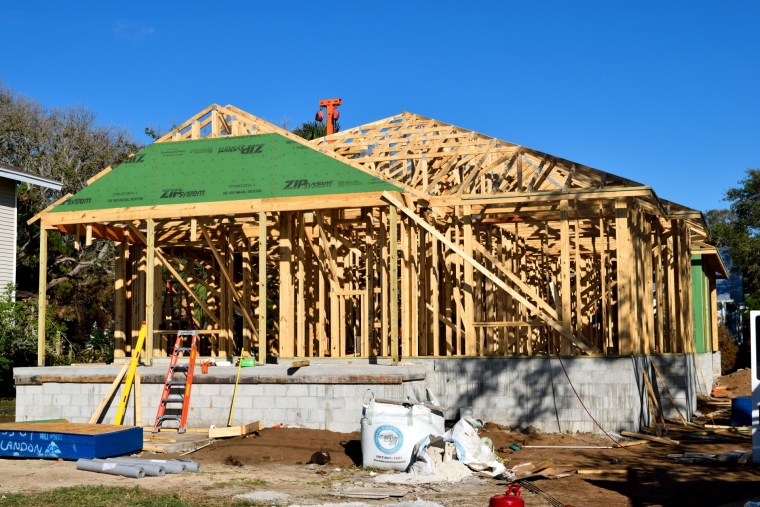 The number of new homes consented in May was at a 45 year high, according to Statistics NZ.
There were 3687 new dwellings consented throughout the country in May, up +8.2% compared to May last year and the highest number for the month of May since 1974.
On an annual basis, 34,672 new dwelling consents were issued in the year to May, up 6.3% compared to the previous 12 months.
Most of the growth came from increasing numbers of multi-unit developments, with consents for townhouses/home units up 25.8% in the 12 months to May compared to the previous 12 months and apartment consents were up 1.9%, retirement village units were up 9.5%, while consents for new stand alone houses were up just 1.6% compared to the previous year.
Of the major centres, annual growth was strongest in the Waikato, where 4005 new dwellings were consented in the year to May (+16.8% on the previous year), followed Auckland with 13,881 consents (+13.1%).
Growth was much more subdued in the Wellington region where 2756 new homes were consented in the year to May (+3.6%), and in Canterbury (4954 consents up 0.9%) and Otago (2184 consents up 0.7%).
In the Bay of Plenty 2004 new consents were issued in the year to May, down 14.8% on the previous 12 months which followed a 7.6% decline in the year before that.
However the current boom in new homes being built may be nearing its peak.
In a First Impressions newsletter on the figures, Westpac Senior Economist Satish Ranchhod said the consent numbers appeared to be flattening off at a high level.
"We think that signals an approaching peak in the nationwide construction cycle and expect that to occur in 2020," he said.
"In part, that's due to the continuing winddown of post-quake rebuild work.
"In many other parts of the country we still expect strong levels of construction activity, but beyond 2020 we don't expect to see the sort of large increases we saw in previous years, and in some regions there could be modest declines.
"That's because after strong increases in recent years, home building activity is now more commensurate with population growth.
"In addition, while population growth is currently elevated, migration is past its peak and we expect it will continue to gradually ease back," he said.
The comment stream on this story is now closed.