Although fewer people are selling by auction, there are fewer dreamers and tyre kickers, which is pushing up the sales rate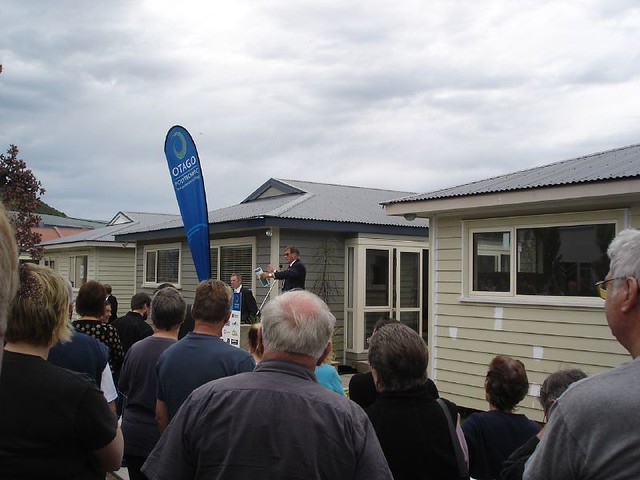 The number of properties being auctioned remains at very low levels but perhaps surprisingly, the sales ratio continues to improve.
Interest.co.nz monitored just 127 auctions throughout the country in the first week of July (1-7 July) compared to an average of 151 a week in June.
However of those, sales were achieved on 56, giving a sales clearance rate of 44%, up slightly on the 42% sales rate for the whole of June.
And most sales are being achieved under the hammer.
Last week no properties were withdrawn from sale or had their auction date postponed at the auctions that were monitored, with 48 selling under the hammer, one selling prior to being auctioned and seven selling in negotiations immediately after the auction.
Selling prices also appear to be evenly clustered around properties' Rating Valuations (RVs).
Where selling prices could be matched with RVs, 47% sold for more than their RV, 47% sold for less and 6% sold for the same as their RV.
In Auckland , where there is the greatest amount of auction activity, the sales clearance rate was 46%,  and 56% of those that sold fetched more than their RV (where prices could be matched).
Anecdotal evidence from agencies and auctioneers suggests that although the number of properties being auctioned is at a very low level, vendors who are taking that route are more committed to a sale, have a better understanding of the current market and have more realistic price expectations than they did a few months ago.
And while potential buyers are being cautious, those that are active are serious and will make a purchase if they find something that suits them and the price is realistic.
So there are less dreamers among the vendors and fewer tyre kickers among the buyers.
However with the numbers being so low, salespeople still have their work cut out for them this winter.
Details of all the properties at the auctions monitored by Interest.co.nz last week are available on our Residential Auction Results page.
The comment stream on this story is now closed.
You can receive all of our property articles automatically by subscribing to our free email Property Newsletter. This will deliver all of our property-related articles, including auction results and interest rate updates, directly to your in-box 3-5 times a week. We don't share your details with third parties and you can unsubscribe at any time. To subscribe just click on this link, scroll down to "Property email newsletter" and enter your email address.