Stanley Group and Tallwood Holdings in liquidation after under-pricing a Housing New Zealand project in Auckland, liquidator says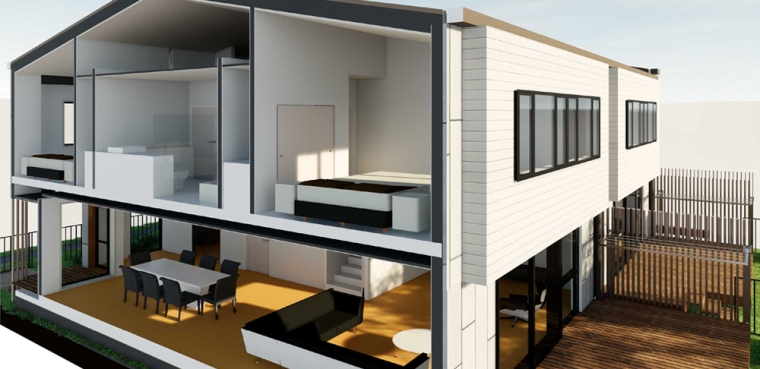 The collapse of Stanley Group and Tallwood Holdings has left creditors owed over $13.3 million and the under-pricing of a Housing New Zealand project in Mangere has been blamed for their demise. 
Last week it was announced that the two construction companies had been placed in voluntary liquidation.
Tallwood Holdings director Martin Udale was also on the board of the Auckland Council development agency Panuku. The Council Controlled Organisation (CCO) announced this week that he would be taking a leave of absence after the voluntary liquidation of Tallwood.
According to liquidator Damien Grant from Waterstone Insolvency, Stanley Group's creditors are owed over $10.6 million, while Tallwood's creditors are owed a total of $2.7 million.
And like so many construction companies that have collapsed in recent years, their demise has been tied to an attempt to undercut competitors to win a lucrative contract in a booming market.
The liquidators report says the Matamata based Stanley Group has a long history, going back three generations to the 1920s. But it started to experience problems when it sought to expand beyond its base in the Waikato into the competitive Auckland market.
"The Auckland expansion was not successful. The business continued to win work, but was unable to maintain control of its costs and quality."
And while it found work with Housing New Zealand it was a South Auckland project for the state housing provider that sealed its fate.  
"The business was successful in winning a large Housing New Zealand project in Mangere. The directors advised that they now believe that they under-priced this project by as much as $2 million dollars. This was further compounded by cost overruns on the project that eroded the group's working capital."
It says the top 10 creditors are mostly sub-contractors and have lost $3,143,610.
"From the present information it is unknown if there will be a distribution to unsecured creditors."
According to the liquidator Tallwood was established in 2018 as an off-site manufacturing base to compliment the construction business of the Stanley group of companies. It also became the contracting business for the Housing New Zealand projects.
"It had a number of subsidiaries but operated as one business unit. For the Housing New Zealand projects Stanley companies would either undertake the work or engage sub-contractors. Tallwood would invoice Housing New Zealand for this work and Stanley would bill Tallwood."
It says the company's shareholders and directors sought advice in an attempt to save it in the days leading up to the voluntary liquidation to no avail.
The report says Tallwood's collapse was caused by the underquoting on a Housing New Zealand project in Mangere by the Stanley Group which created "severe liquidity pressure on the business".
"The directors explored several options to arrange the needed capital to maintain the business and advised their largest client, Housing New Zealand, that they were experiencing solvency issues and that they were struggling to cover their subcontractor payments."
In March this year in the aftermath of the collapse of Arrow International and Ebert Construction, and Fletcher Building's well publicised woes, Auckland Council chief economist David Norman said the problems were being driven by demand side pressures.
"People look at the construction sector and see that it has been booming and say 'how could a company go bust?'"
But he said in any form of construction where you see these huge increases in demand it becomes hard for businesses to accurately price their contracts. Norman said in the construction industry contracts can sometimes be agreed on years in advance, but they may not take into account inflationary pressures in the industry.
Economist Cameron Bagrie stated at the time that more building and construction firms were destined to fail. 
"You are going to see more failures within that sector, we haven't seen the last of it. What you have at the moment is a nasty combination where the sector is basically maxed out capacity wise, access to credit is becoming an issue because the banks are looking at everything closer, and costs keep moving up," Bagrie said.