Report by Auckland Council development arm Panuku shines a light on Auckland's property market and the financial pressures developers are facing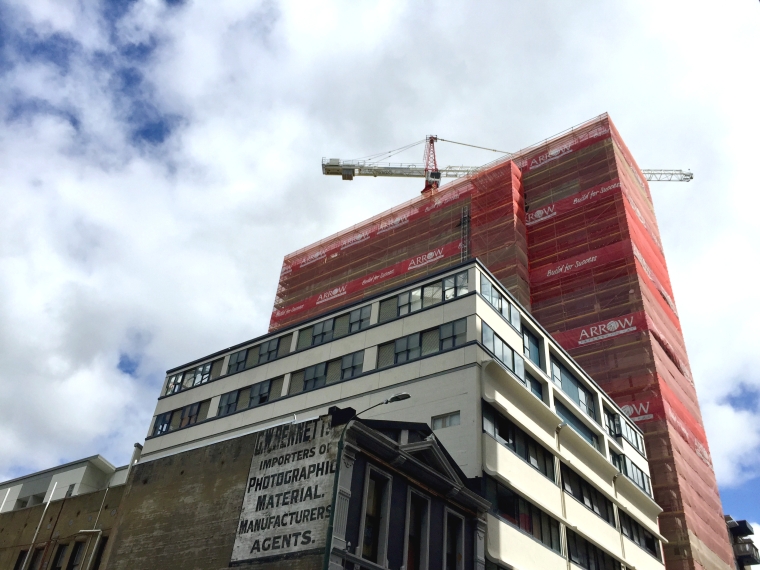 A report by Auckland Council development agency Panuku paints a bleak picture of the Auckland property market and the pressures developers are facing as they struggle to find the capital needed to complete projects.
The paper was authored by Panuku director of development Allan Young.
He says a lack of capital available to fund property developments, coupled with increasing costs and companies underestimating their risks means the number of construction companies going bust isn't about to stop any time soon.
Young says construction costs remain high and while the rapid increase is forecast to "moderate it is unlikely there will be any significant reduction costs in the foreseeable future".
"A major component of the increase in costs has been margin and labour cost growth with the sub trades. Main contractor margins have remained stable. It is likely there will be a continued trend of main contractors failing given a lack of capital and risk having been mispriced in construction contracts."
Developers abandoning projects
Young says some developers are already walking away from projects when the costs and lack of presales make them unviable.
"There have been seven recent abandonments since February 2019, including one each in Avondale, New Lynn and Henderson ranging from 24-55 units. These are mostly due to low presales and construction costs. Some may be redesigned and relaunched, this will remain a challenging sector of the residential market."
Young says finding the capital needed to fund projects is a major stumbling block for developers in the residential property market.
"Development funding is still challenging for developers with a requirement to meet stringent pre-sale levels and a maximum lending up to 80 per cent of costs," he says.
"Presales are currently difficult to achieve for both apartment and traditional housing options. There is muted investor interest which historically has been a strong pool from which to achieve presales. Whilst there has been increasing first home buyer activity this has been focused on completed housing stock.
"Mezzanine funders are still active in the market but are also finding developments that meet their criteria in short supply. Anecdotal feedback from developers and funders is that a number of developments are stalled with little hope of proceeding, the main reason being high construction costs and muted presales."
Such mezzanine loans are often used by developers to secure extra finance for development projects, but there are obviously a number of requirements that need to be met before the funds are secured. 
Change of plans for Panuku
Young says a number of apartment projects that it has planned may not be able to take place until the market recovers.
"Many Panuku sites are within town centres and are zoned for either mixed use or high-density apartment developments. Given current market conditions it is unlikely that many of the town centres will be able to activate these planning outcomes until construction costs stabilise or reduce and the activity in the residential market improves," Young says.
"In some cases, there will be a choice to accept a lower level of density now or hold sites until the commercial feasibility of apartment typologies improves. It is likely that in some locations the preferred outcomes of increased density may well be dependent on one or two market cycles before they can be delivered."
However, he notes that Panuku's ability to delay projects will have to be tempered by the fact it is expected to produce results for the Auckland Council.
But there is some light at the end of the tunnel according to Young - the commercial property market.
"Whilst the residential sector is muted, where Panuku can offer non-residential opportunities there has been strong interest from the market. Strong interest in the commercial sector is expected to remain given low interest rates and a shortage of investment opportunities."
Close to home
The pressures developers are facing is an issue that is front and centre for the council development agency. Last week it announced that Panuku director Martin Udale was taking a leave of absence after the collapse of Tallwood Holdings.
Udale is a director of Tallwood Holdings and is also on the board of the Council Controlled Organisation.
The construction company was placed in voluntary liquidation earlier this month along with associated firm Stanley Group. The two companies owe creditors a total of $13.3 million.
And like so many construction companies that have collapsed in recent years, their demise has been tied to an attempt to undercut competitors to win a lucrative contract in a booming market. According to the liquidators report both companies were affected by Stanley Group under-pricing a contract by up to $2 million to build homes in Mangere for Housing New Zealand.