Government seeks to address construction industry volatility with new Crown contracting guidelines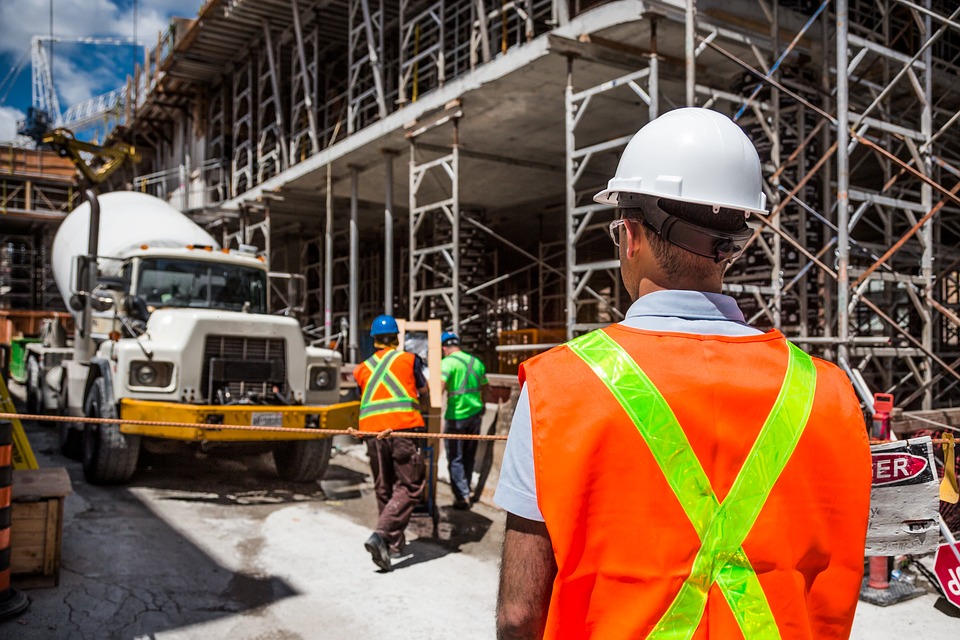 Building and Construction Minister Jenny Salesa says new procurement guidelines released by the Government over the weekend will help reduce the number of insolvent construction companies.
Under the new framework Government departments and agencies will now have to take into account a number of factors when seeking tenderers for construction projects with an estimated value of $9 million or more (excluding GST).
They will have to take into account the financial health of a company tendering for a project, as well as what skills and development training they and their subcontractors have for their staff. The guidelines also require Crown agencies to ensure there is strong governance structure for a project and whether the company tendering for the contract is using sustainable building practices.
The new Government Procurement Rules come into effect on October 1.
Government's reasoning
Salesa says the guidelines will help address some of the key concerns raised through the Construction Sector Accord, including a focus on the whole of life public value of projects and reducing financial risk.
"We are helping boost the resilience of construction companies by being more transparent in contracting about what risks exist and who is liable for managing them. This allows for fairer pricing, fairer margins, and less likelihood of unexpected financial shocks. It considers the whole of life value to the public of construction, not just the initial costs," Salesa says.
"This initiative is part of the Government's comprehensive plan to address the long-term challenges the sector faces through lasting system and behavioural changes. Government contracts make up 18% of all large scale construction projects."
Economic Development Minister Phil Twyford says the Government is making an effort to use its collective spend  "to make a difference where it counts".
"This is about the Government leading by example, and we hope the private sector will follow suit."
He says the approach often used previously across the sector has resulted in construction companies cutting costs and under cutting each other to the point some projects aren't financially viable.
"In the worst cases, companies collapsed before construction was completed, resulting in sub-contractors not being paid," Twyford says. 
"The new rules move away from a 'lowest price model' to a 'broader outcome model' which has to take into account the financial health of the construction company, the health and safety of its workers and the environmental health of the building."
Dysfunctional construction
The construction sector is New Zealand's fourth largest employer, providing work for nearly 250,000 people. But despite the size of the industry it is still affected by a number of long term issues, including skills and labour shortages, poor risk management, unclear regulations and a lack of coordinated leadership.
And it's not hard to find recent examples of things going wrong involving construction companies going into liquidation.
The recent collapse of Stanley Group and Tallwood Holdings has left creditors owed over $13.3 million and their demise has been blamed on the under-pricing of a Housing New Zealand project in Mangere. The companies announced they were going into voluntary liquidation in early September.
Like so many construction companies that have collapsed in recent years, their demise has been tied to an attempt to undercut competitors to win a lucrative contract in a booming market.
According to liquidator Damien Grant from Waterstone Insolvency, Stanley Group's creditors are owed over $10.6 million, while Tallwood's creditors are owed a total of $2.7 million. According to Grant's report Stanley Group successfully tendered for a large Housing New Zealand project in Mangere.
"The directors advised that they now believe that they under-priced this project by as much as $2 million dollars. This was further compounded by cost overruns on the project that eroded the group's working capital."
The report says this then had a spill-over effect on Tallwood which collapsed due to severe liquidity pressures on the business created by Stanley Group underquoting on the project.
New Zealand Construction Industry Council (CIC) chair Graham Burke says he was already aware of the Government's work on the new procurement guidelines. The non-profit organisation represents various groups in the industry, from surveyors and builders to architects and engineers.
"It's a shame it's only on projects worth more than $9 million, especially for the subcontractors," he says.
And Burke notes that the new guidelines aren't binding.
"It would be nice if they were mandatory, but at least they are signalling to their agencies that they want them to do the right thing.
"So it's definitely positive. They are recognising that this isn't just about the main contractors and sub-contractors, but the architects and engineers, it affects everybody."  
Burke says he will be watching with interest to see exactly how much of an impact the new guidelines have. But he says it good to see the Government has recognised there is a problem.
"There's no future for anybody in an industry where contractors are trying to do a job for less than it costs. That's how we got leaky buildings."