The Ministry of Business, Innovation & Employment requests evidence from Concrete Structure Investigations about claims of structurally defective buildings across the country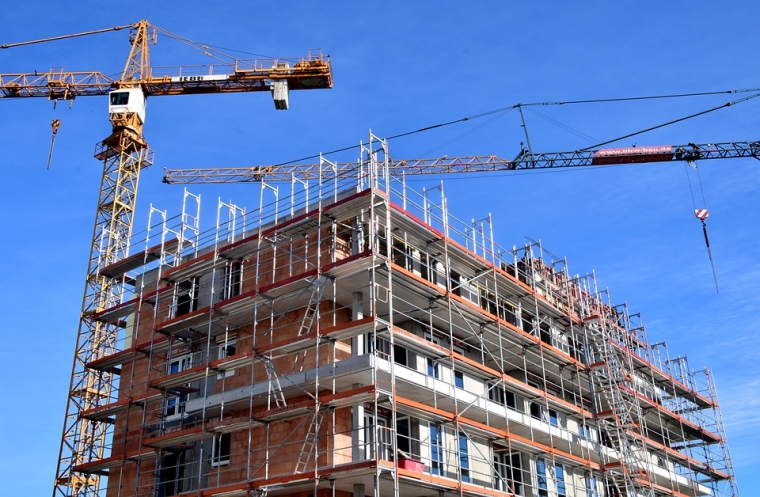 The Ministry of Business, Innovation and Employment (MBIE) says it is investigating a report by Concrete Structure Investigations claiming it has uncovered faulty and structurally defective buildings across the country.
Concrete Structure Investigations uses ultrasound technology it developed with Crown agency Callaghan Innovation which it says allows it to look up to two metres into concrete columns, beams, walls and floors. And it claims substandard practices are far more widespread than it realised, with buildings constructed with missing concrete and reinforcing steel that have often not been built to the specified plans.
The company says it has found defective buildings in Auckland, Hamilton, Tauranga, Hawke's Bay, Wellington and Christchurch and they range from apartment blocks and offices to public buildings. It says the faulty structures have all been built since the 1980s and include new properties, as well as those that are yet to be completed.
"We've tested 1200 structures since our inception in 2014 and in the majority of cases we have raised concerns around key structural elements," Concrete Structure Investigations director Jane Roach-Gray says. "We thought we needed to raise it because we're really concerned. We've been arguing that the industry needs more regulation. So we've now raised our concerns with Minister Jenny Salesa, MBIE and Structural Engineering Society (SESOC)."
MBIE probes report's findings
MBIE manager of building system assurance Simon Thomas says it has received a copy of the company's report.
"MBIE has requested further information from the authors of the report, including seeking any evidence they can provide to substantiate the claims made. Until evidence is provided, MBIE is not in a position to assess what the causes of these findings are. Causes could include inadequacies in building construction or legitimate engineering design alterations that have been assessed as compliant during the construction process."
Thomas says MBIE's role is to work with local authorities to ensure they are fulfilling their roles as regulators.
"Until evidence is provided to demonstrate there is a systemic issue, local councils are best placed to comment on concerns regarding specific buildings," Thomas says. "We encourage anyone who has concerns or evidence of substandard building practices to contact their local council in the first instance. If any person or organisation has any evidence of failings, it is vital they report it to the appropriate regulatory body."
But Thomas says the report does touch on a number of well-known areas of concern in the building sector.
Roach-Gray says many of the issues Concrete Structure Investigations is highlighting are a direct result of deregulation and the low cost pricing approach in the construction industry.
"The concern is these practices are hidden on site and then go through a sign off with engineers and councils. And there are all sorts of tricks in the industry to hide these faults," Roach-Gray says. "The councils are going to have to face up to the fact many of these buildings are defective. But I wonder sometimes if there really is a desire to know what's going on at the coalface. This could cost huge amounts of money to rectify."
Super City's response
Auckland Council general manager of building consents Ian McCormick says he would expect any engineers who have seen such practices to contact the council with their concerns.
"Outside the actual construction process, it has not been something the council is routinely aware of. We would anticipate however that if professional engineers became aware of such a situation, and considered it would create a risk for occupants, then those engineers should be notifying the local territorial authority as they are required to do as part of their code of ethics.
"In smaller developments our inspectors check reinforcing steel prior to concrete pour. In large scale developments, this is typically performed by engineers as part of a comprehensive quality assurance plan. This has been the case in large-scale construction going back to the 1980s.
"We are not aware of the alleged industry practice to discard reinforcing steel and leaving it in skip bins. We would be interested in talking to industry participants who suggest this may be happening."
But Roach-Gray says the company has often been asked to carry out work by engineers. She says once concrete has been poured it makes it very difficult for an engineer to establish if the reinforcing steel has been used.
"What we're finding is that when we go to verify whether the reinforcing steel is where it is supposed to be we find out it's not. We've got an industry that's operating on very narrow margins and there's a lack of mandatory quality assurance."