Sales rates averaging around 50% at Barfoot & Thompson's auction rooms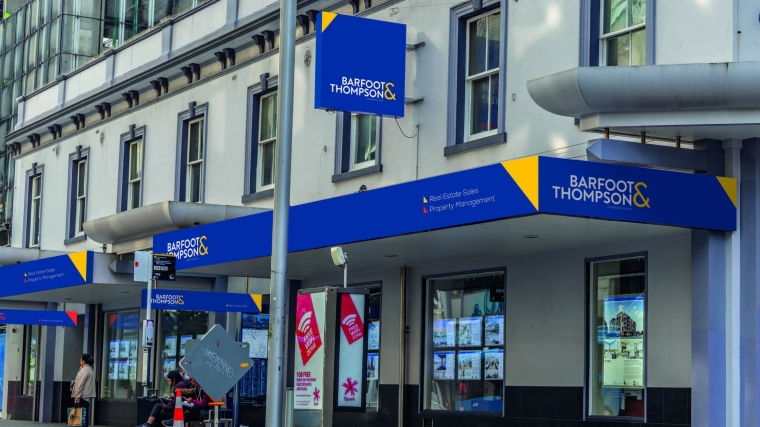 Activity in Barfoot & Thompson's auction rooms appears to have settled into a fairly steady pattern over the last few weeks, with the agency handling 107 auction properties in the week leading up to Labour weekend (21-27 October), while the number of properties handled has ranged from 91 to 115 over the previous three weeks.
Of the 107 marketed for auction last week, sales were achieved on 56, giving an overall sales rate of 52%, compared to sales rates ranging from 48% to 57% over the previous three weeks.
However, both the number of properties being marketed for auction and the number being sold at auction remain well down from where they were a year ago.
In the week leading up to Labour weekend last year (15-21 October), Barfoot's processed 248 auction properties and achieved sales on 80 of them.
However, we should not draw too many conclusions from those numbers.
The REINZ's September sales figures were the highest they have been for the month in the last three years and were particularly strong in Auckland, so the Barfoot auction number may reflect a change in how many properties are being sold rather than the overall state of the market.
We will have a better idea on that front when Barfoot releases its October sales figures next week and the REINZ figures for October come out in a couple of weeks.
The table below gives the results breakdown for all of Barfoot's auctions last week, and individual property results are available on our Residential Auction Results page.
The comment stream on this story is now closed.
Barfoot & Thompson Residential Auction Results

21-27 October 2019

Date

Venue 

Sold

Sold Prior

Sold Post

Not Sold

Postponed

Withdrawn

Total

% Sold

21-27 Oct

On-site

1

1

 

1

 

1

4

50%

22-Oct

Manukau

12

1

 

10

 

 

23

57%

22-Oct

Shortland St

4

 

 

4

1

 

9

44%

23-Oct

Shortland St

12

2

1

10

 

 

25

60%

24-Oct

North Shore

4

5

 

10

 

 

19

47%

24-Oct

Kerikeri

 

 

 

4

 

 

4

0

24-Oct

Shortland St

6

1

 

2

 

 

9

78%

24-Oct

Pukekohe

1

 

 

5

 

 

6

17%

25-Oct

Shortland St

5

 

 

3

 

 

8

63%

Total

All venues

45

10

1

49

1

1

107

52%