Kiwibank economist Jeremy Couchman on the super slow super city, the economic temperature dropping in the south, strength in small regions, Wellywood looking good & risks to the regions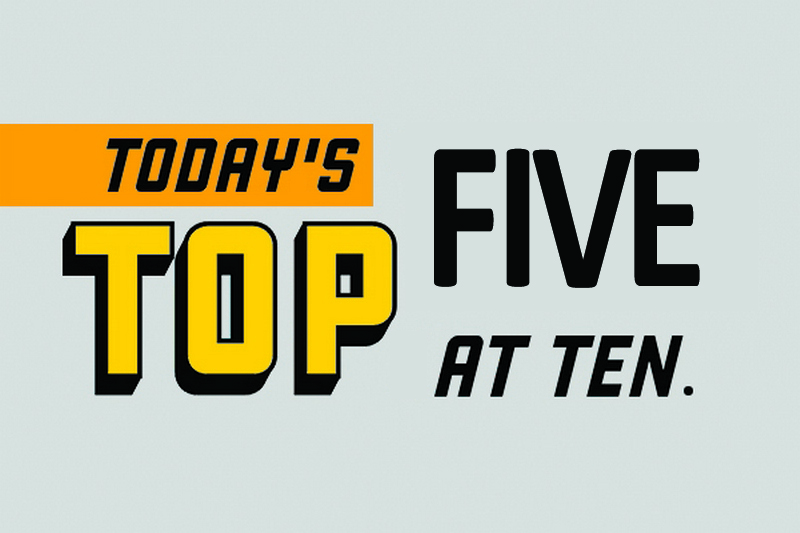 Today's Top 5 is a guest post from Jeremy Couchman, senior economist at Kiwibank.
As always, we welcome your additions in the comments below or via email to david.chaston@interest.co.nz.
And if you're interested in contributing the occasional Top 10 yourself, contact gareth.vaughan@interest.co.nz.
We've updated our regional analysis. Compared to a few years ago, most regions have cooled along with national GDP growth. Last year, we highlighted the growing divergence in "The performance of the provinces: improves beyond Auckland". The divergence has worsened this year, with Auckland stalling, as aggregate GDP growth has surprised us on the downside.
The Kiwi economy recorded below trend growth of just 2.1% year-on-year in the June quarter, the lowest rate seen since 2013. Worryingly, businesses remain despondent, according to surveys, pointing to a further slowdown into 2020. The deterioration in business intentions demands a policy response, and we think the RBNZ will respond. We expect the RBNZ to cut the OCR to just 0.5%, and we may see another 50 basis points move in November. Fortunately, not all regions are in a tough spot, with Gisborne, Whanganui/Manawatū, Wellington, and Southland trucking along for now.
Here are the top 5 highlights from the regions.
1 The Super City is super slow:
Auckland typifies the slowdown in the regions, and the City of Sails is flailing in the wind. The Auckland housing market remains particularly soft, and many firms in the region highlight capacity constraints as impediments to growth. But there are signs that Auckland's housing market is finally stirring, and where Auckland goes the rest of the country tends to follow.
To give Auckland a chance, the policy response should not just come from the central bank. We also need central government to step-up and trim the main sail as the Super City heads towards hosting the next America's Cup. We need more infrastructure investment to lay the foundations for future growth across the country. The Government is in an envious fiscal position with plenty of room to borrow and invest, and at record-low interest rates too. Maybe the strong readings in Wellington have politicians thinking things are good. At least until they open a business confidence survey.
2 The economic temperature drops in the south:
Apart from Southland, regional scores took a tumble this year. The down draft has been seen in the NZIER's business survey, with profitability and hiring sharply lower in the south over Q3. External forces are at play here, with guest nights falling in line with slower growth in tourist arrivals. But their remains opportunity for firms who look to invest. As our banker on the ground in Canterbury notes, "… business is there for those willing to go out and chase it."  – Grant McIntyre, Senior Commercial Manager. 
And we expect the RBNZ to lower the hurdle rates for business investment further to nudge more firms to take the plunge.
3 Some of our smallest regions top the standings in 2019:
Fortunately, not all regions are experiencing tough times. Some of our smaller regions, such as Gisborne, Whanganui/Manawatū and Southland have maintained or even seen a rise in their regional score - which were already decent. Housing markets in these regions have surged as they catch up to the larger centres, and investors hunt for decent rental yield. Construction activity has responded and people in these regions seem generally happy to open their wallets and spend. Also many regional economies are being protected by the storm brewing offshore thanks to resilience in our key commodity prices.
4 Wellywood is looking good:
Wellington looks to have benefited from consistency across most underlying measures this year. For instance, growth in employment, retail sales, and guest nights are tracking comfortably above average for the region. Like Auckland, Wellington is becoming a victim of its own success. The almost 40,000 people added (a 7.6% gain) to the region's population between the 2013 and 2018 censuses has increased pressure on local infrastructure and the cost of housing. And the upbeat assessment may not last. On the ground, Wellington's notorious gales must be adding a windchill factor. While the housing market remains solid, "…business confidence is certainly down over the last year" in part due to a "…lack of progress in recent years on critical infrastructure projects within the city." – Peter Charlesworth, Regional Manager.
5 Risks to the regions are coming from all sides:
An extended period of depressed business confidence is weighing on actual business decisions. It started with a change in government and a period of heightened policy uncertainty. Depressed confidence has led to firms reining in investment and headcount. And there is an inability among firms to pass on rising costs to customers – hammering profit margins. The longer we keep our heads down, the worse the outlook will be for growth, inflation and employment.
Financial conditions have eased substantially following the RBNZ's recent rate cuts. But credit conditions may tighten. In December we are expecting to hear the RBNZ's final decision on its proposed bank capital requirement rules. Banks will be told to hold more capital against their lending to help the financial sector weather the toughest of financial storms. Bank funding spreads are likely to widen, and it may be harder for some sectors of the economy, such as agriculture to access credit.
Gale-like headwinds are blowing in from offshore, the US and China are still deeply involved in a trade war. Although they are at least willing to talk. In the meantime, global trade and growth among our major trading partners is slowing. For now, we are being partially protected by resilient commodity prices and a falling currency. But this may not last.