Average housing values rising in most places but at a slower pace than a year ago, Auckland values still weaker than a year ago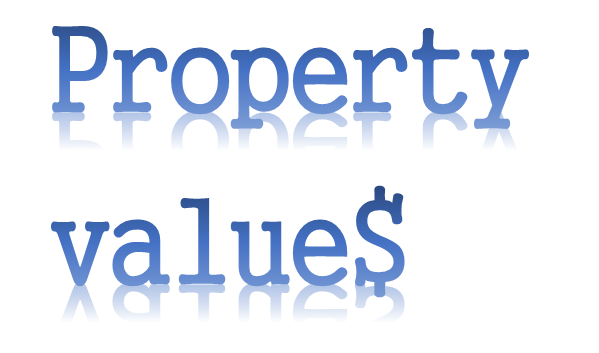 Average dwelling  values are continuing to rise across the country but at a much slower rate than previously.
According to Quotable Value (QV), the average value of all developed residential properties in the country was $697,204 at the end of October, up 2.8% compared to October last year.
But that growth is almost half what it was 12 months ago, when the average value was up 5.4% on a year earlier.
And Auckland still lags the rest of the country with the average dwelling value in the region sitting at $1,031,447 in October, down 1.5% compared to October last year.
The average values in most Auckland districts are still below where they were 12 months ago, with the biggest decline occurring in North Harbour -4.3%, Gulf Islands -2.8% and Onewa -2.2%.
The three Auckland districts that went against the trend and showed growth in average values compared to a year ago were North West Manukau +0.1%, Papakura +0.3% and Franklin +0.6%.
In other main centres Wellington showed strong value growth with average annual growth of 6.4%, but that was down from 10.2% a year ago.
However the annual rate of value growth in Christchurch has doubled over the last 12 months, rising from 0.7% in October last year to 1.4% in October this year.
But Dunedin was the star of the main centres with average annual growth there rising from 10.5% in October last year to 14.7% in October this year. (The chart below gives average values and their percentage change over three and 12 months in all districts).
"The residential markets in all our main cities have shown value growth over the last three months, with this largely attributed to the recent reduction in interest rates by the major banks," QV General Manager David Nagel said.
"As we head towards summer, all eyes will be on the RBNZ to see what happens with LVRs in their November announcements.
"With many economists also predicting further cuts to the OCR in November, the property market could be in for a late spring surge as we head into summer."
The comment stream on this story is now closed.
QV House Price Index

October 2019

Territorial authority

 Average current value $ 

12 month change%

3 month change %

Auckland Region

          1,031,447

-1.5%

0.6%

Wellington Region

              730,019

6.4%

2.4%

Main Urban Areas

              799,748

1.4%

1.3%

Total NZ

              697,204

2.8%

1.4%

 

 

 

 

Far North

              469,203

7.6%

1.4%

Whangarei

              545,547

-1.4%

-0.4%

Kaipara

             556,109

2.2%

0.4%

Auckland - Rodney

              934,994

-0.6%

-0.3%

Rodney - Hibiscus Coast

              912,204

-0.8%

-0.6%

Rodney - North

              958,046

-0.5%

-0.1%

Auckland - North Shore

          1,189,357

-2.2%

1.5%

North Shore - Coastal

          1,373,299

-1.1%

2.7%

North Shore - Onewa

              952,140

-2.6%

1.3%

North Shore - North Harbour

          1,132,290

-4.3%

-1.1%

Auckland - Waitakere

              812,691

-1.9%

0.4%

Auckland - City

          1,216,417

-1.2%

0.5%

Auckland City - Central

          1,070,797

-0.8%

2.1%

Auckland_City - East

          1,530,015

-1.3%

-0.4%

Auckland City - South

          1,080,395

-1.3%

0.6%

Auckland City - Islands

          1,105,653

-2.8%

-0.7%

Auckland - Manukau

              892,729

-1.1%

0.4%

Manukau - East

          1,136,302

-1.7%

0.3%

Manukau - Central

              695,703

-1.0%

1.3%

Manukau - North West

              777,987

0.1%

0.1%

Auckland - Papakura

              703,287

0.3%

0.2%

Auckland - Franklin

              675,058

0.6%

0.3%

Thames Coromandel

              764,214

3.2%

1.1%

Hauraki

             431,691

6.6%

2.4%

Waikato

              492,217

1.2%

1.0%

Matamata Piako

              488,965

7.4%

-0.4%

Hamilton

              592,125

2.9%

1.2%

Hamilton - North East

              738,510

1.4%

1.0%

Hamilton - Central & North West

              547,365

3.5%

1.8%

Hamilton - South East

              546,324

4.9%

1.5%

Hamilton - South West

              527,827

2.5%

0.9%

Waipa

              599,687

7.0%

1.9%

Otorohanga

             363,937

33.6%

-1.7%

South Waikato

             263,475

7.8%

2.6%

Waitomo

             229,167

5.3%

3.8%

Taupo

              552,346

14.6%

5.6%

Western BOP

              664,765

5.5%

-1.3%

Tauranga

              757,521

7.0%

2.6%

Rotorua

              491,610

13.4%

4.2%

Whakatane

              483,474

6.0%

1.3%

Kawerau

             250,012

4.1%

-4.3%

Opotiki

 N/A 

N/A

N/A

Gisborne

              378,736

17.7%

4.2%

Wairoa

 N/A 

N/A

N/A

Hastings

              540,583

18.7%

3.3%

Napier

              561,394

8.7%

1.3%

Central Hawkes Bay

             386,505

10.6%

2.5%

New Plymouth

              481,139

6.1%

3.3%

Stratford

             307,306

19.8%

6.8%

South Taranaki

              256,035

13.2%

4.4%

Ruapehu

             219,289

10.4%

-3.6%

Whanganui

              319,127

15.8%

3.6%

Rangitikei

             252,404

6.4%

5.3%

Manawatu

              420,238

18.0%

5.3%

Palmerston North

              469,827

13.6%

4.6%

Tararua

             242,378

13.9%

-0.5%

Horowhenua

              388,327

15.5%

3.7%

Kapiti Coast

              612,985

8.3%

1.5%

Porirua

              628,210

8.5%

1.2%

Upper Hutt

              582,840

15.2%

2.6%

Hutt

              627,365

9.8%

5.4%

Wellington City

              839,618

3.6%

1.5%

Wellington - Central & South

              832,590

2.7%

2.0%

Wellington - East

              906,098

4.3%

2.3%

Wellington - North

              767,543

4.5%

0.8%

Wellington - West

              949,005

3.0%

1.5%

Masterton

              398,731

10.6%

2.4%

Carterton

             458,896

16.1%

5.7%

South Wairarapa

             546,586

10.7%

3.4%

Tasman

              617,484

5.6%

1.3%

Nelson

              632,690

7.1%

1.5%

Marlborough

              490,373

4.1%

1.2%

Kaikoura

             470,869

11.8%

4.3%

Buller

             205,794

8.3%

4.5%

Grey

             220,532

1.2%

-0.1%

Westland

             258,062

1.9%

1.9%

Hurunui

             394,888

2.4%

-0.1%

Waimakariri

              452,641

1.6%

0.5%

Christchurch

              499,840

1.4%

0.4%

Christchurch - East

              383,469

2.5%

1.6%

Christchurch - Hills

              670,072

0.8%

-0.6%

Christchurch - Central & North

              584,220

1.0%

-0.5%

Christchurch - Southwest

              475,664

1.0%

0.7%

Christchurch - Banks Peninsula

             529,472

3.3%

1.6%

Selwyn

              557,062

0.6%

-0.3%

Ashburton

              361,592

2.0%

1.0%

Timaru

              374,001

3.2%

1.7%

MacKenzie

             543,174

7.9%

5.3%

Waimate

             262,727

6.9%

-5.9%

Waitaki

              329,735

9.2%

2.8%

Central Otago

              543,843

6.0%

-0.2%

Queenstown Lakes

          1,202,463

3.1%

2.3%

Dunedin

              486,395

14.7%

6.0%

Dunedin - Central & North

              503,993

13.5%

6.6%

Dunedin - Peninsular & Coastal

             449,421

16.0%

7.0%

Dunedin - South

              463,353

14.4%

5.7%

Dunedin - Taieri

              501,828

14.7%

4.7%

Clutha

             243,161

8.6%

2.3%

Southland

              324,677

15.1%

1.3%

Gore

             251,280

9.8%

4.7%

Invercargill

              318,785

13.6%

5.0%

 

 

 

 

Auckland Area

          1,031,447

-1.5%

0.6%

Wellington Area

              730,019

6.4%

2.4%

Main Urban Areas

              799,748

1.4%

1.3%

Total NZ

              697,204

2.8%

1.4%