Auckland housing sales volumes up but prices flat, while sales volumes down but prices up in the rest of the country in October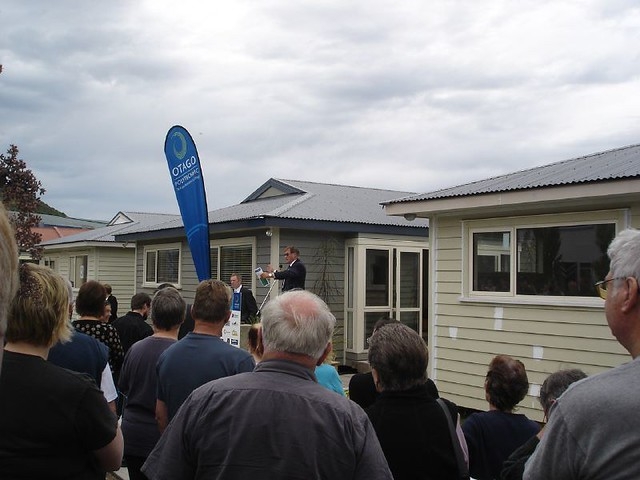 Auckland's housing sales led the way in October, with the latest Real Estate Institute of NZ figures showing that 2025 homes were sold in the region in October, putting sales activity in Auckland back up to where it was in October last year when 2028 homes were sold.
However, around the rest of the country excluding Auckland, things weren't so buoyant, with sales volumes down 5.5% compared to October last year.
Across the entire country sales were down 4% compared to October last year.
Sales in the Bay of Plenty and Nelson were at their highest level for the month in four years while Tasman had the highest October sales in three years.
But Gisborne had its worst October sales in five years and Marlborough had the worst October sales in eight years.
Prices remained relatively flat in Auckland but continued to rise in most other parts of the country.
The REINZ House Price Index (HPI), which adjusts for differences in the mix of properties being sold, was up 3.7% across the entire country in the three months to October and up 3.9% compared to October last year.
However, in Auckland prices remain flat, with the HPI declining by 0.1% in October compared to September and remaining down 0.7% compared to October last year.
Over the last five years Auckland's HPI has increased by just 6.7% and that included the last two years of the Auckland boom.
In the rest of the country excluding Auckland the HPI has increased 8.2% in the 12 months to October.
The growth in house prices outside of Auckland propelled the national median price to a new record of $607,500. with record median prices also recorded in Northland, Waikato, Bay of Plenty, Hawke's Bay, Manawatu/Whanganui and Otago.
The intereactive charts below show the median prices, volumes sold and median price growth trends in all regions of the country.
The comment stream on this story is now closed.