As listings slide, prices stay marooned at Auckland's largest realtor. Although December sales transactions rose, they ended the full year lower than for 2018, and so sign yet of a rise in choice for buyers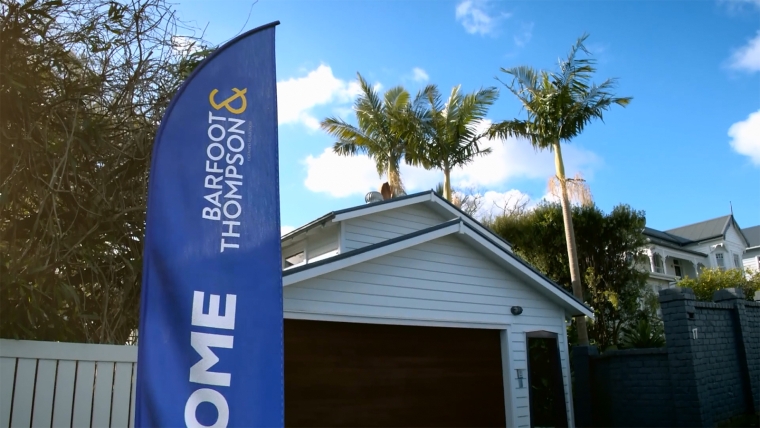 Although the December sales for Auckland realtor Barfoot & Thompson came in substantially above those for the same month a year ago, it has been a challenging year for the market leader in the Queen City.
They sold 779 properties in December, taking the 2019 total to 9323. That compares with just 504 sold in December 2018 but 9659 in all of 2018. That is an annual dip of -4.4%.
Prices dipped too. Their median December 2019 price was $865,000, down -1.1% from the same month a year ago when it was $875,000. Their average December 2019 price was $949,100 and that was down from $950,300 in December 2018.
This comes as listings in their network fell by more than -1000 from 4194 at the start of the year to 3191 at the end. It seems tight supply didn't raise prices in Auckland.
If there is a silver lining it is that the stable median prices from January to October of $831,000 jumped to $891,000 in November and only fell back to $865,000 in December. Perhaps the market is turning, although it would be a brave prediction to make on so little and spotty evidence.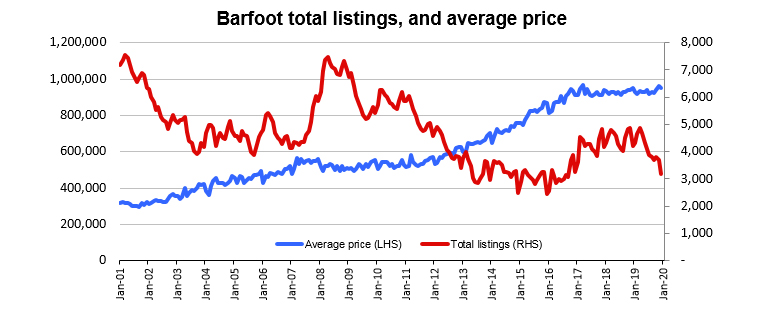 Average and median prices have been stuck at unchanged levels now for three full years. And that is despite the shortage of listings for sale.
Their average 2019 drop-out rate was just under 13% whereas their average in 2018 was just over 13%. Low listing levels didn't improve sales success. You need to go back to the 2010 to 2012 period to find average drop-out rates down to about 10%. (The dropout rate measures how many listings didn't sell at all and were withdrawn at the agency. It is a crude metric however.)
Like all other Auckland realtors they will be hoping the new year brings more sellers into the market, improving the options for buyers who have been holding back. Listing portal data doesn't indicate that yet.
Here is what Barfoot & Thompson say about the December sales result. It is more upbeat than this article.