National wants to make it easier for foreigners to buy land to build houses on, but can't yet specify how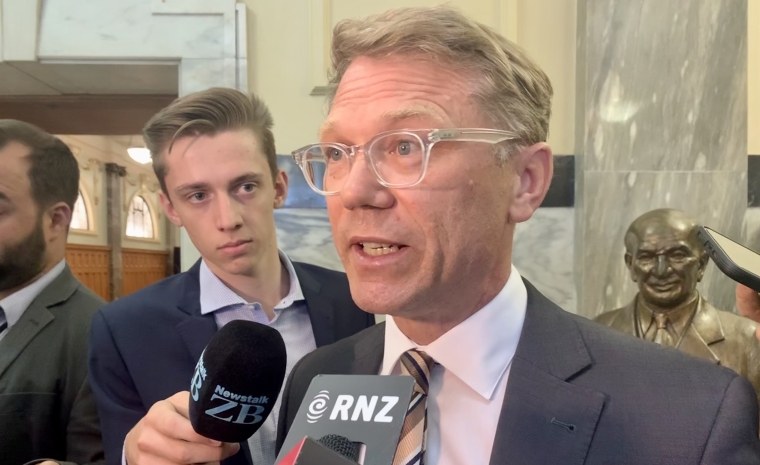 National wants to make it easier for foreigners to invest in residential property provided they help increase the supply of housing.
Foreigners can already apply for Overseas Investment Office (OIO) approval to buy residential land if they plan to build houses or other types of specified accommodation on it. They generally can't live in the properties they build.
However, National's finance spokesperson, Paul Goldsmith, told interest.co.nz it was still "very difficult" for foreign investors to build new houses.
He couldn't say exactly how National would make this easier, or whether it would incentivise foreign investors by allowing them to live in the houses they build, for example. National is still working out the details of its policy.
But Goldsmith commented: "If people are coming in and building a new house - maybe a mansion on a coastline or whatever - that's not having an impact on house prices generally.
"It's actually increasing supply and creating work for New Zealanders. So we don't necessarily have issues with that."
He pitched National's call to loosen foreign buyer restrictions as being a way of improving housing affordability.
"I don't think increasing the supply of houses is an unpopular idea. Absolutely, housing affordability will be an issue and this government has a very weak story to tell on it," he said.
Goldsmith refuted the argument that encouraging foreigners to build "coastal mansions", or other types of houses New Zealand doesn't necessarily need, ties up resources, which could be used to build affordable housing.
Asked whether National was caving to pressure from Chinese lobbyists on the matter, Goldsmith responded, "Not at all."
National leader, Simon Bridges, on Sunday told TVNZ's Q + A, foreigners should be able to buy residential property in New Zealand.
He said a "happy medium" between the foreign buyer ban imposed by the Coalition Government, and more lax regulation when National was last in government, was needed.
Ways foreigners can currently help increase NZ's housing supply
Currently, overseas investors can apply to the OIO for a consent to buy residential or lifestyle land in New Zealand if they intend to build houses on it.
The foreign investor must on-sell any dwellings, unless they build 20 or more and they intend to provide shared equity, rent to buy or rental arrangements.
They can also buy residential or lifestyle land to build "long-term accommodation facilities" on, like retirement villages or student hostels. They can't live in these facilities and must on-sell the development unless it's operated as a long-term accommodation facility.
Foreigners can apply for a consent to buy residential or lifestyle land to support their business in New Zealand (if no alternatives exist) by providing housing for staff, for example. They can't live in this accommodation.
The fees for these OIO consents are $34,100.
Foreigners can also buy hotel rooms without OIO approval, but can only stay in these for 30 days a year and must otherwise lease the rooms for hotel use.
Finally, exemptions in the law mean foreigners are usually able to buy apartments off the plans as investments, but in most instances, can't live in them.